Producer of
Copper, gold, silver, molybdenum
Ownership
Rio Tinto (100%) as Kennecott Utah Copper Corp.
Reserve Base
524Mt grading 0.47% copper, 0.044% molybdenum, 0.25g/t gold and 2.08g/t silver
Annual Production
186,800t Cu, 234,700oz Au (2019)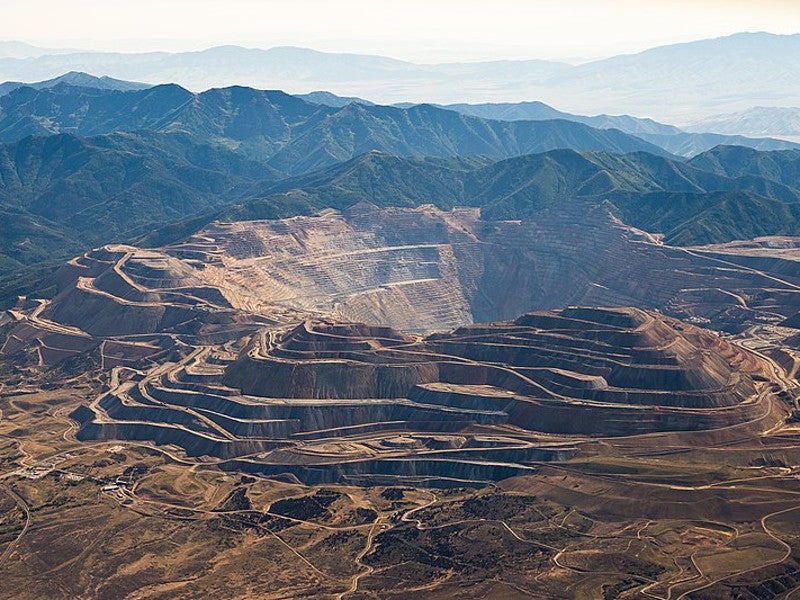 The Bingham Canyon copper mine is 2.5 miles wide and 0.5 miles deep. Image courtesy of Eric.Prado via Wikipedia.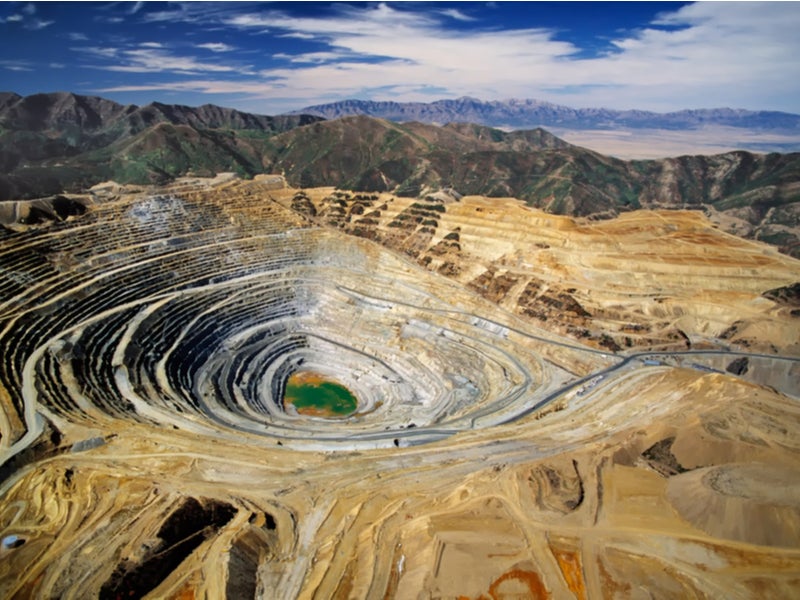 Bingham Canyon is one of the largest man made excavations on Earth. Credit: YegoroV via Shutterstock.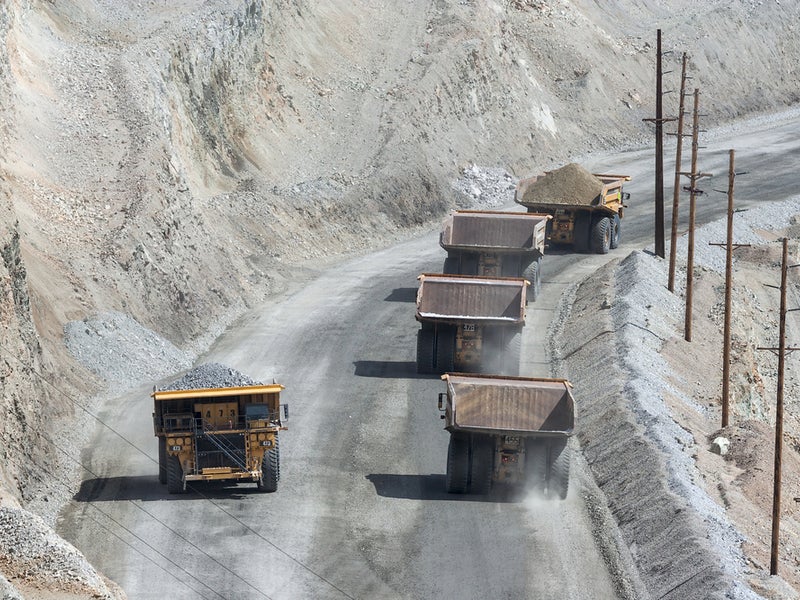 The Bingham Canyon copper mine is also known as Kennecott copper mine. Credit: amadeustx via Shutterstock.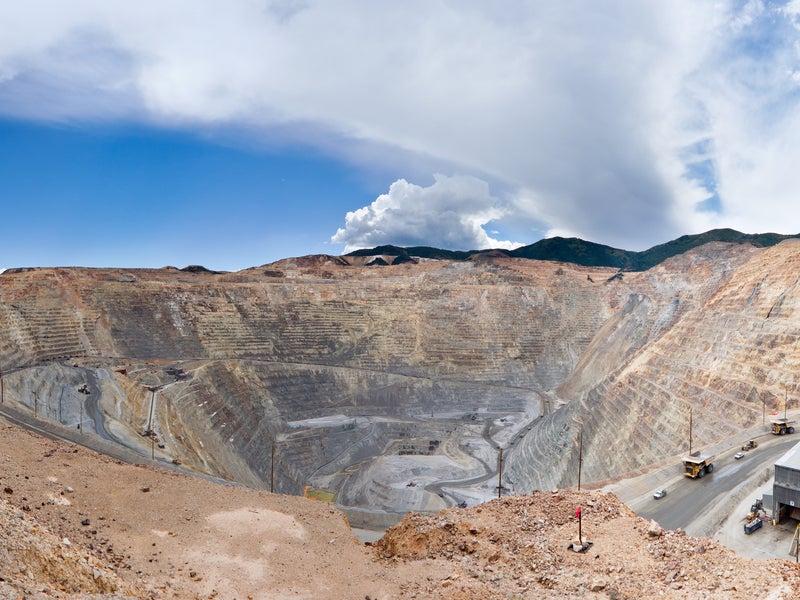 Phase two of the South Wall Pushback project will increase the operations at the Kennecott site to 2032. Credit: amadeustx via Shutterstock.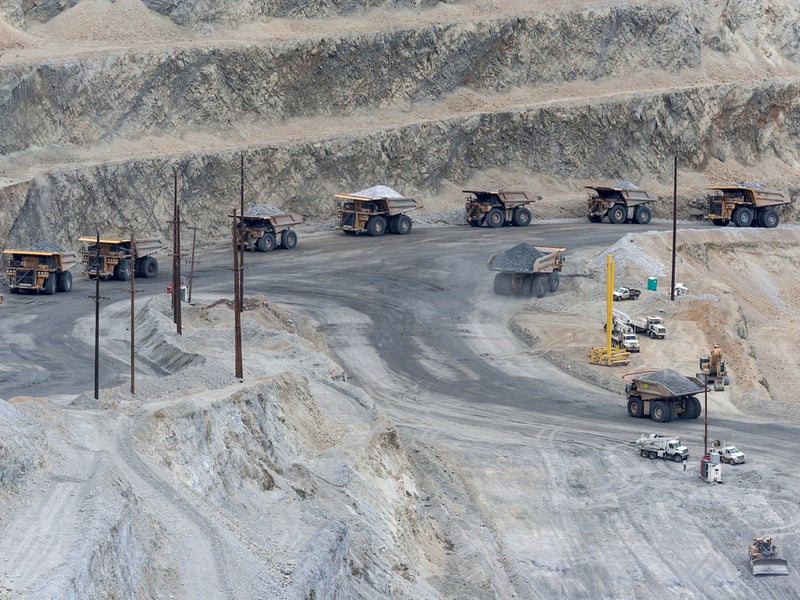 The mine produced approximately 2.7Mt of refined copper since 2008. Credit: amadeustx via Shutterstock.
Bingham Canyon, also known as Kennecott copper mine, is located near Salt Lake City, Utah, US. It is the one of the world's biggest man-made excavation, open-pit copper mines.
The Bingham Canyon mine, Copperton concentrator and Garfield smelter comprise one of the largest and most up-to-date integrated copper operations in the world: major investments during the past 15 years have ensured economically and environmentally sound operation.
For much of its life, Bingham Canyon was owned by Kennecott Copper Corp. However, during the post-1973 oil crisis shake-out, the company was acquired by British Petroleum, then sold on to Rio Tinto, which operates Bingham Canyon through its 100% subsidiary, Kennecott Utah Copper Corp. The mining operation employs approximately 1,900 people.
Investment details at Bingham Canyon
In early 2005, Rio Tinto committed $170m to the East 1 pushback project, which will extend the life of the open pit at Bingham Canyon until 2017.
Following research from analysts and investors, Rio revealed in 2008 it was studying deepening the 1.2km pit to shore up an extra 2.83 million tons of copper resources.
A major molybdenum deposit was discovered in 2008. Additional porphyry mineralisation was identified beneath the southern wall of the pit. The resources were studied for extraction by open-pit mining methods.
However, because of the economic downturn, the option to expand the underground operations was suspended. In 2008, the company announced an investment of $672m, which included $73m for machinery and equipment, $270m for Molybdenum Autoclave Processing (MAP), $179m for the phase one of the keystone pre-feasibility study and $22m for the construction of combined heat and power systems at the refinery and the MAP.
In 2010, Rio submitted permits to proceed with its Cornerstone project, which is expected to extend the life of the mine to 2028. The Cornerstone expansion project requires 100MW of electricity.
Rio received permission from the regulators to push the south wall back by approximately 1,000ft and deepen the mine by another 300ft in order to reach more than 700Mt of copper ore. Phase one of the South Wall Pushback project extended the production from 2019 to 2026 with the $0.9bn investment.
The company approved a $1.5bn investment to be made over the next six years in the project, in December 2019. The investment will allow it to continue copper production at the site, extending the operations to 2032. Rio is planning to expand strip waste rock mining and related infrastructure development in phase two of the South Wall Pushback project, leading to the delivery of approximately 1Mt of refined copper between 2026 and 2032.
Geology and reserves
The classic copper porphyry orebody is not only huge but also enjoys a fairly uniform distribution of sulphide mineralisation, mainly chalcopyrite.
The existing pit was worked out by 2013, but open pit and then underground mining continued after that.
As of December 2019, the mine had 612Mt of Cu, 612Mt of Au, 612Mt of Ag, 612Mt of Mo in the proven and probable reserves category totalled 524Mt grading 0.43% Cu, 0.16g/t Au, 2.04g/t Ag, and 0.03% Mo.
Open-pit mining at Bingham Canyon
The Bingham Canyon pit is now 2.5 miles-wide and very deep. Mining uses a rotary drilling/blasting – shovel/truck – in-pit crushing system, with two to four blasts a day. To contain costs, management has been quick to utilise the most cost-effective drilling, loading and haulage equipment and management tools available.
One of the first of the series of major investments was an in-pit, semi-mobile gyratory crushing unit linked to the Copperton Concentrator by an 8km conveyor system. This reduced haulage distances from the working faces substantially but even so the mine needs a large fleet of Caterpillar mechanical drive and Komatsu electric-drive trucks, mostly of 218t-capacity, to service ten P&H electric rope shovels.
Dispatching is by the Modular Mining computerised system and Bingham also utilises Thunderbird Pacific's drill monitoring and logging systems. Both GPS and Glonass are used for precise drill positioning. Germany's MAN Takraf has upgraded and relocated the semi-mobile in-pit crushing plant and conveyor system to keep trucking distances down.
Ore processing
The Copperton concentrator was expanded in 1992 and fitted with some of the world's largest SAG and ball mills, and large flotation cells. There are four grinding and flotation lines, sequentially yielding a copper and molybdenum concentrate. The copper concentrate is piped 27km to the smelter. Until its closure in mid-2001, the older North plant supplied about 20% of the copper concentrate for smelting.
The current smelting facilities are the result of major investment, comprising a new primary flash smelter and flash converter system, designed by Outokumpu with input from Kennecott, plus a slag treatment plant. The converter treats matte that has been granulated and powdered. The 98.6% copper from the new converter is refined to 99.5% copper in two anode furnaces.
Cast anodes are railed 3km to the refinery's electrolytic tank house, where marketable high-purity copper is produced and the gold and silver content of the concentrate is also recovered.
Production at Bingham Canyon mine
Having been regarded as a minor contributor to income at the Bingham Canyon mine, increased world demand for molybdenum made it very important. Income from moly sales was just $30m in 2002 but rose to $700m in 2005. The 2008 mine plan was modified to include areas of higher moly content, even at the expense of copper, while the concentrator has also been fine-tuned to optimise moly recoveries, with a second expansion of the moly-recovery circuit commissioned in mid-2006.
In order to improve efficiency, Rio built a $340m autoclave process in Magna to produce molybdenum instead of outsourcing. The Bingham Canyon mine has generated about 2.7Mt of refined copper, 3.3Moz of gold, 35.18Moz silver, and 200Mlb of molybdenum since 2008. In 2019, the project mined 186,800t of copper, 234,700oz of gold, 11,200t of molybdenum, and 2.81Moz of silver.
Related projects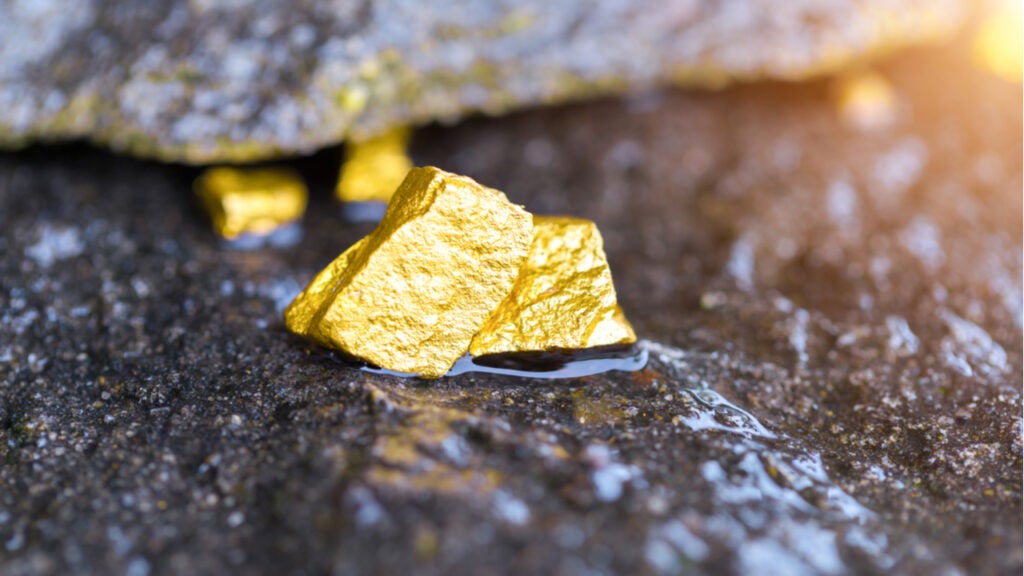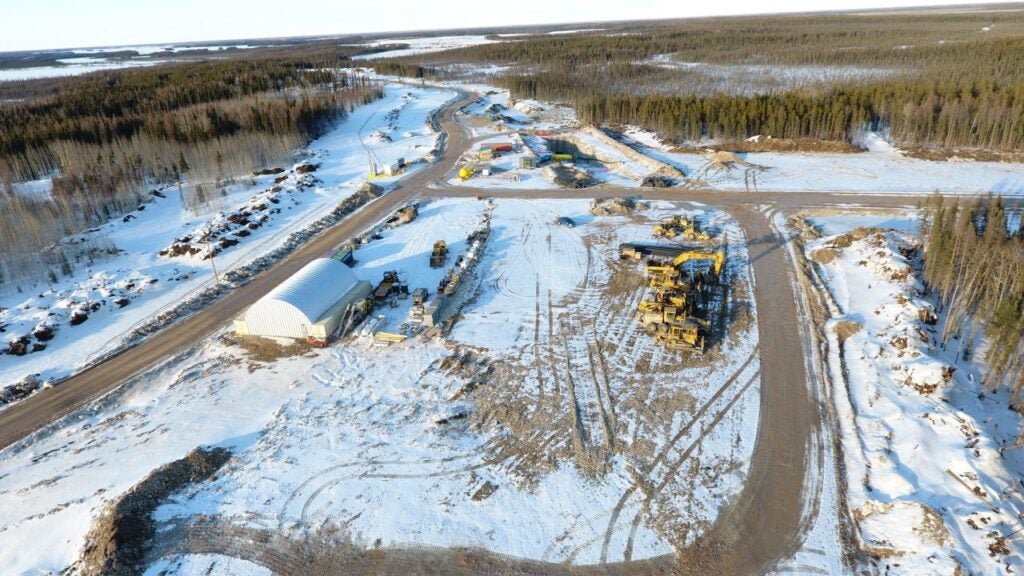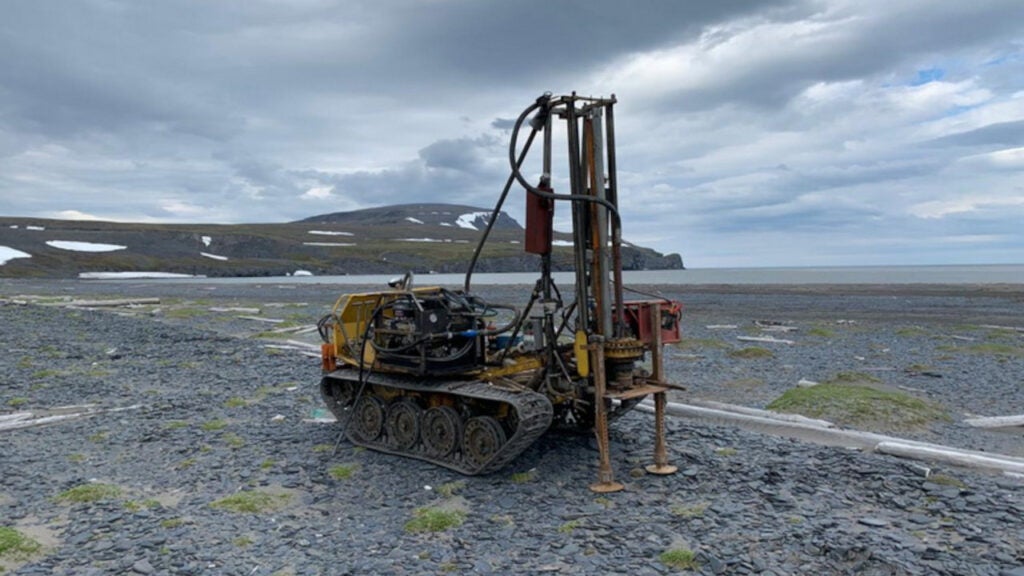 Topics in this article: