Bruker AXS
Materials Research and Quality Control for the Mining Industry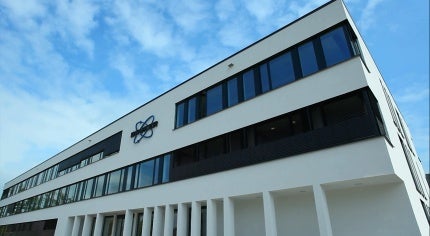 Bruker AXS offers equipment for materials research and quality control for elemental analysis by X-ray fluorescence spectroscopy (XRF) and crystalline structure investigations. The market leader has a complete range of ready-made solutions for elemental analysis dedicated to process and quality control in the mining industry, as well as tools for fast and accurate, quantitative mineralogy, based on X-ray powder diffraction (XRD) systems.
Bruker's solutions apply to raw and processed materials from iron and ferro-alloy metals mining, non-ferrous metals, precious metals, industrial minerals, as well as to mineral fuels. The company's equipment is found across the entire value-added chain from exploration through mining, beneficiation, processing and refinery to waste disposal.
Elemental analysis for grade determination and impurity control
XRF is the most accepted analytical technique for elemental analysis in the minerals industry. It ensures the highest product quality, establishing close monitoring of mining and minerals-processing control activities and geological surveys.
XRF covers an element range from beryllium to uranium and a concentration range from 100% down to trace level (ppm). High analytical flexibility ensures optimal set-up of the instrument. Measurements are simple to perform and sample preparation is fast, enabling even non-specialist users to become self-sufficient after a short period of training.
Bruker's XRF instrument portfolio covers the entire range of instruments from bench-top energy dispersive (EDXRF) S2 RANGER, over floor standing simultaneous and sequential wavelength dispersive (WDXRF) S8 TIGER, S8 LION and S8 DRAGON spectrometers, to the online conveyor belt analysers S2 KODIAK.
As a provider of complete solutions, Bruker offers standard-less analysis through its SPECTRA software EQUA-ALL and QUANT-EXPRESS, as well as industry-specific sets of calibration standards and quality control samples such as GEO-QUANT M or GEO-QUANT T for major and trace element analysis, or GEO-QUANT F for iron ore analytics according to ISO 9516.
Quantitative X-ray mineralogy
Bruker's flexible X-ray diffraction (XRD) solutions cover user needs from research facilities to fully automated industrial laboratories. In rock and mineral analysis this includes:
Supporting the field geologist during exploration
Investigating run-of-mine material find optimum processing conditions
Studying mineral phase content to save money, fuel and chemicals in the refinery; helps achieve maximum yield and reduces emissions
Quality and product control during processing of minerals and waste management
Controlling incoming and outgoing goods
Surveillance of occupational health issues, for example, silica or asbestos dust monitoring
Bruker's analytical solutions range from the quantitative analysis of a few micrograms of material (respirable silica dust on filter papers) to relative weight percentage of amorphous or crystalline phases.
The D2 PHASER is the bench-top instrument which has minimal infrastructure requirements of just a table and standard wall socket electric power: no extra cooling water or computer is required. However, the D2 PHASER doesn't compromise on data quality. Resolution and data quality are comparable to the company's fully fledged floor standing laboratory systems. LYNXEYE 1D silicon strip detector technology ensures rapid data collection at the highest standards.
Highest sample throughput and fastest turnaround is guaranteed with the industry-grade process-control diffractometer D4 ENDEAVOR. The optional automation interface connects the unit to fully automated sample preparation systems, either robotic or conveyor band-based. The diffractometer can be run unattended and fully integrated to customers' LIMS systems.
A key XRD application of the minerals industry is the identification of species present in the sample. Bruker's award-winning search / match DIFFRAC.EVA software works in combination with ICDD, COD or user databases that cover all known minerals. The TOPAS software is the de-facto industry standard for Rietveld-type quantitative phase analysis of complex mineral mixtures. Calibration-based quantitative analysis using DIFFRAC.DQUANT allows for precision and accuracy to the sub-% level. Quantitative DQUANT and TOPAS methods can be run fully automated or on the push of a button from the measurement to the final results reporting. Customers who don't require the full quantitative analysis can use POLYSNAP, Bruker's chemometrics software for cluster analysis.
Local engineering support from global offices
Bruker can provide support in your local language via its well-trained, experienced, local service engineers. The team is assisted by the company's worldwide network of regional competence centres for sales, service and application. Further in-depth knowledge and high-end expertise is guaranteed from the company's specialists at the research and development and production centres in Karlsruhe (Germany), Madison (US) and Yokohama (Japan).
Multiple level service contract packages
Customers can select from an extensive range of service and experience support up to customised solutions for their businesses. For process customers, 24/7/365 support under special expanded service contracts is available including guaranteed round-the-clock phone support.
Online support services for fast, efficient technical support
Bruker's online support services use secure Webex Internet technology to connect Bruker X-ray instruments with service engineers and application specialists anywhere in the world. Remote diagnostics of hardware and software provide fast response times, enhance troubleshooting efficiency, proactive instrument maintenance and finally maximum uptime.