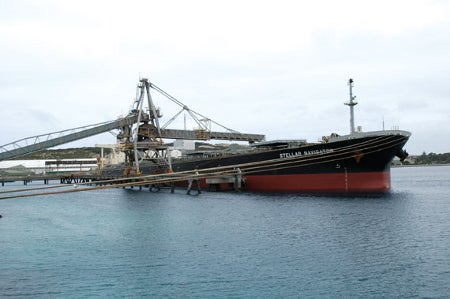 The Esperance Port Authority in Western Australia has secured state government approval for the next phase of a multi-user iron ore facility (MUIOF) within the premises of the port.
With this approval in place, port authorities will now initiate the procurement process to find a private sector consortium to design, finance, construct and operate phase II of the MUIOF.
Western Australia transport minister Troy Buswell has invited potential bidders to submit pre-qualification to participate in the Request for Proposal (RFP) process.
"Following this initial step, potential proponents will be shortlisted and invited to participate in a RFP process. It is expected the preferred proponent will be identified later this year," Buswell added.
"All project funding and associated costs will be the responsibility of the private sector proponent ultimately selected through the RFP process."
The minister said the proposed facility would lead to an expansion of Esperance Port's iron ore export capacity. The size of the new facility will be determined by the proponent building the new infrastructure after entering into contracts with miners.
Esperance Port was identified as the liable site for the new facility by Liberal National Government in 2012 to meet the growing demand from iron ore producers in the Yilgarn region.
---
Image: Esperance Port, Western Australia. Photo: Esperance Ports Sea and Land.