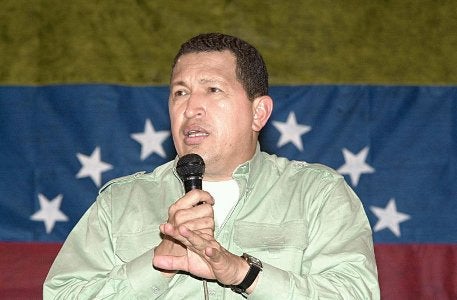 Vancouver-based Rusoro Mining has filed a $3bn claim in its arbitration against the Bolivarian Republic of Venezuela for taking over its gold assets in the country.
The arbitration claim has been filed at the at the World Bank's International Centre for Settlement of Investment Disputes under provisions of the Canada-Venezuela Bilateral Investment Treaty (BIT).
Rusoro Mining has alleged that Venezuela broke treaty protections by nationalising its gold assets without paying compensation.
The decree by the late president Hugo Chavez that all the miners had to sell half of their gold production to the central bank had left several firms struggling to develop projects as it became harder to get financing from overseas.
Chavez's order came after the country's supreme court granted exclusive rights for the extraction of gold to the government in 2011.
Rusoro's claims allege violations of several guarantees of the BIT, including expropriation of its investments in the country without paying adequate compensation, failure to accord to its investments fair and equitable treatment and full protection and security and failure to guarantee the company the unrestricted transfer of its investments and returns in Venezuela.
Rusoro president and chief executive Andre Agapov said in a statment, "The filing of the Statement of Claim represents a significant milestone in the arbitration process and we firmly believe in our case and the pursuit of fair-value compensation for the loss of our significant investment in Venezuela."
Rusoro said it had made attempts to negotiate with the government to find a feasible resolution for several months, but could not succeed.
Following the nationalisation of gold mining in August 2011, Venezuela has faced several claims for compensation from companies including a $4.3bn claim at the ICSID from Cystallex.
Rusoro mining, owned by Russia's Agapov family, is a leading gold miner operating in Venezuela that produced approximately 100,000oz of gold in the country during 2010 and about 80,000oz in 2011 until the new rules came into effect.
---
Image: Venezuela's late President Hugo Chavez decreed that all the miners had to sell half of their gold production to the central bank, which left several firms in financial difficulty. Photo: Agência Brasil.