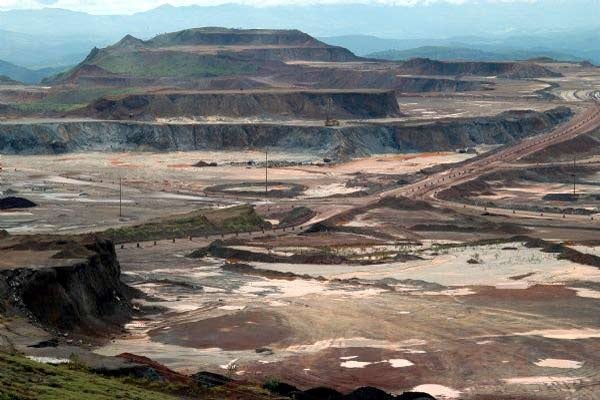 Mining major Vale has received approval from the Brazilian government to explore and expand iron ore production at its Mariana mine in the state of Minas Gerais.
The government resumed allotting the mining permits this month after a brief delay due to alterations in the mining legislation.
With this mining approval in place, Vale can increase its annual production to 20 million tonnes of iron-ore per year on deposits of 64.9 million tonnes.
In its first quarter report of fiscal 2013, Vale claimed that the annual production at Mariana had dropped by 5.2% to 8.8 million tonnes due to permit issues.
The company sought permits to exploit new areas at the Mariana mine because of lower iron content in the existing sections and consequent surging production costs.
As per the latest approval terms, Vale must commence extraction on the 387ha Mariana mine within six months from the date of publication of the permit and cannot stop work for more than six months during the permit period.
Other terms of the permit have not been divulged.
Production at the company's Itabira complex, also in Minas Gerais state, fell 17% during the quarter due to low-quality raw material.
The firm, which saw its net profits drop 18% to $3.11bn, compared to a profit of $3.79bn in the corresponding period last year, is trying hard to regain its leading position in the iron-ore mining industry by increasing output at its aging mines and rigorously pursuing for new permits.
The firm's overall iron ore production dropped 3.5% to 67.54 million tonnes, largely due to operational and permitting concerns, though its other products, copper, coal and nickel, grew by 23%, 17% and 3% respectively.
The firm, however, aims to increase its iron ore production to 306 million tonnes in 2013.
---
Image: Vale's Carajás mine in Brazil, the world's largest iron ore mine.