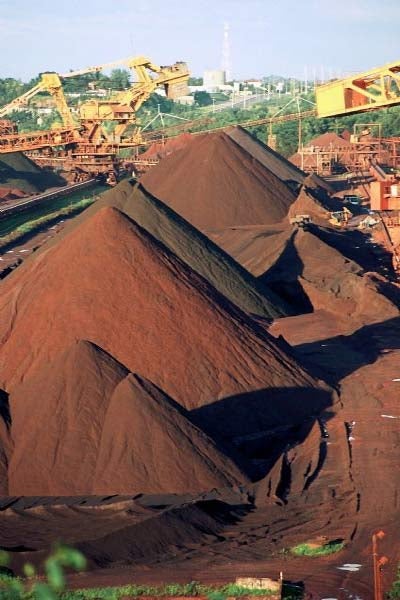 Brazilian mining company Vale has reported a 66% decline in net profits for the third quarter ending 30 September 2012 to $1.67bn, compared to $4.94bn last year.
Operating revenues were reported at $11.0 billion, 9.8% below $12.2bn in the second quarter of 2012.
A significant fall in income, resulting from decrease in iron ore prices, has prompted the company to consider asset sales and postpone major mining projects.
Primarily an iron ore producing company, Vale has temporarily halted its $5bn Simandou iron ore project in Guinea, West Africa.
Iron ore production shrunk by 4.5% in Q3 compared to Q2, while average profits decreased by 37% from the previous quarter.
The price of iron ore was $112.12 a tonne during July-September 2012, a 36% reduction compared to the same period in 2011.
Vale projects a positive outlook for iron-ore prices this month, as opposed to the third quarter.
Vale ferrous and strategy director José Carlos Martins said recently that average iron-ore sales price reduced due to higher supplies, as low demand led to an excess availability of the commodity in Europe and North America.
Martins added that low stocks of iron ore and steel products will create a rebound in sales prices.
"We could see prices around $140 a ton, or lower than $100 a ton," he told Dow Jones.
The company plans to invest in assets having long life and low cost, such as Carajás S11D and Moatize projects, by divesting in non-value adding assets.
---
Image: Vale will continue to invest in Carajás Mine in Brazil. Photo: Vale.