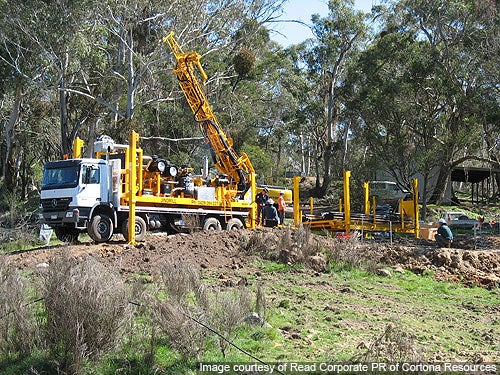 Unity Mining has mandated Commonwealth Bank of Australia to provide a A$45m project financing facility to assist in developing its Dargues gold mine in New South Wales (NSW), Australia.
The facility is structured as a gold prepay over three years with an associated gold hedging facility to protect a proportion of revenue over the initial two years of the loan.
Unity Mining acquired the Dargues gold project through a merger with Cortona Resources in January 2013.
The project will feature an underground gold mine, a run-of-mine pad, temporary waste rock emplacement, a crushing facility, a gold processing plant, a tailings storage facility and associated infrastructure.
A feasibility study has shown that the mine will produce an average of 50,000oz with an underground mine delivering about 330,000 t/y of ore.
Two phases of reverse circulation (RC) drilling was completed during 2009-2010, targeting the top zone of 150m to 200m.
In the first phase, 30 holes were drilled, reporting high-grade gold intersections and phase two drilling involved a parent hole of which five to six daughter holes were wedged out.
The plant has been designed to extract half the gold through a simple gravity process and also produce a sulphide concentrate containing the other half of the gold.
The NSW Planning Assessment Commission and the Federal Government approved the project in September 2011.
The NSW Environment Protection Authority issued an environmental protection licence to the project in June 2012.
---
Image: Drill rig at Dargues Reef.