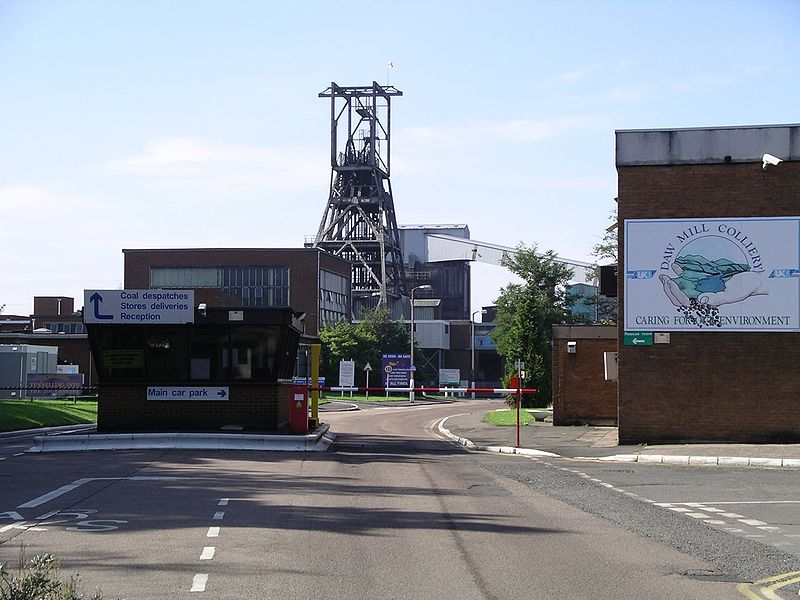 Uk Coal, the UK's largest coal producer, has entered into administration but a deal worked out between the government, the Pension Protection Fund (ppf) andadministrators will safeguard 2,000 jobs.
The government-backed PPF has agreed to take over the company's £888m pension deficit.
UK Coal had been struggling with weaker demand even before a massive fire broke at the Daw Mill in Warwickshire in February 2013.
It has been described as the worst underground fire in Britain in three decades.
Following the accident at the mine, 650 jobs were cut in March, though a small team was retained at the site to secure the mine.
Production from Daw Mill, which had been operating for 47 years, represented nearly one-third of the UK Coal's revenue.
The company could not recover after the accident, especially given that the industry has been struggling with surging production costs and cheaper imports from countries such as the US and Colombia.
David Kelly, Rob Hebenton and Ian Green from Pricewaterhouse Coopers (PwC) have been appointed administrators, while Graham Newton and Paul Bates of BDO are joint administrators.
The administrators immediately separated out the viable operations into a new firm called UK Coal Production Limited, which will be owned by UK Coal Mining Holdings Ltd.
They also struck a deal with creditors, such as the Industry Wide Pension Funds, which will see the pension schemes being transferred to the Pension Protection Fund in due course.
UK Coal CEO Kevin McCullough stated that the arrangements represent the best achievable outcome.
"Entering administration and the subsequent restructuring was the only way we could preserve any of the business and while I'm delighted we've saved 2,000 jobs, we've also had to make some very difficult decisions.
"I'm pleased that we managed to transfer 120 of our Daw Mill colleagues to our other mines following the fire. Our thoughts today also rest with the 350 colleagues who will now, regrettably, be made redundant as a result of Daw Mill closing."
The PPF will takeover the burden of the payments for 7,000 former and current employees.
UK Coal operated deep mines at Kellingley in North Yorkshire and Thoresby in Nottinghamshire, and six surface mines.
---
Image: A massive fire broke out in Daw Mill Colliery in Warwickshire in February 2013. Photo: Snowmanradio.