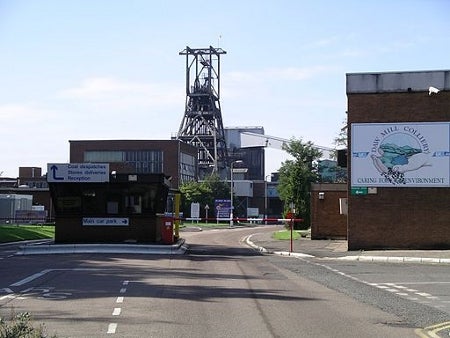 UK Coal Mine, the UK's biggest coal producer, has confirmed that it will close the Daw Mill colliery following a fire that broke out last month.
Immediately after the blaze, the coal miner warned that operations at Daw Mill, located in Warwickshire, might not resume.
Today, the firm announced the workforce of 650 will be made redundant, although a small team will remain on site to safely secure the mine.
UK Coal chief executive Kevin McCullough said the closure of the mine ends almost five decades of coal production.
"Having successfully completed the restructuring, and being only weeks away from returning to healthy production, this ferocious fire has dealt a blow to everything we tried to achieve over the last 12 months – in just ten days," McCullough said.
Deep mines at Kellingley and Thoresby, along with the surface mines, will continue to supply coal for the UK's power stations and UK Coal is exploring the possible tranfer of some colleagues to these mines.
"Regrettably however, this news is likely to see the majority of the Daw Mill workforce being made redundant and our thoughts and best wishes are with these colleagues and their families at this difficult time," said McCullough.
---
Image: UK Coal will close the historic Daw Mill colliery after 47 years of operation. Photo: Snowmanradio.