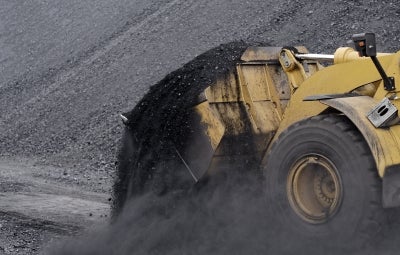 U&D Mining Industry, a joint venture between a unit of China Yima Coal Group and fertiliser manufacturer Daton Group Australia, has announced that it will acquire coal exploration and development company Endocoal for A$71m.
The firm has offered A$0.38 per share, a premium of 65% to Endocoal's closing share price Friday, and has also agreed to provide a $4m loan that will relieve the need for Endocoal to raise additional new equity.
Endocoal's directors have unanimously recommended the shareholders approve the deal in the absence of a better offer.
The agreement is subject to the required regulatory approvals in Australia and China, as well as Endocoal shareholders.
Endocoal interim chairman Rodney Austin said that the proposed agreement is a significant milestone for the company's shareholders.
"The company has faced an increasingly challenging operating environment given recent global financial uncertainty and pull back in funding available to junior resources companies," Austin said.
"A number of proposals were received from a number of parties across a wide range of corporate and asset level transactions. After a due and competitive process the Board considered the U&D transaction to be the transaction that provided the most value for shareholders."
Endocoal has several exploration projects in Queensland's Bowen Basin and is targeting production from its Orion Downs thermal coal project in the second half of 2013.
---
Image: Chinese interest in Australian coal miners continues amid slumping prices and high costs. Credit: FreeDigitalPhotos.net.