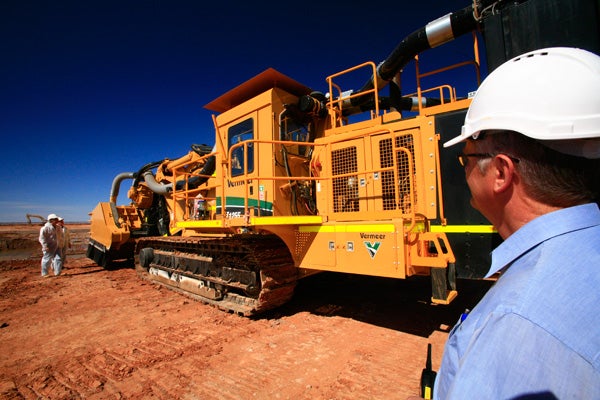 Australian uranium exploration and development company Toro Energy is set to commence work at Wiluna uranium project in Western Australia (WA) following the expiration of the final period for appeals.
Federal Minister for Sustainability, Environment, Water, Population and Communities Tony Burke had approved the project, but this approval was subject to a 28-day appeal period beginning 17 May 2013.
Toro managing director Dr Vanessa Guthrie said that the company can now focus its full attention on completing all technical and commercial studies required to support an investment decision for the project whilst continuing to seek strategic partner support for the development capital needed.
"Wiluna is the first new Australian mine since mid-2009 to receive Federal government approval and the first in Western Australia since the government lifted the ban on uranium mining in 2008," Guthrie noted.
In April, it was reported that the company was holding talks with seven potential partners in Japan, China and South Korea.
In October 2012, the Western Australian Government gave its approval and the project secured final environmental clearance in April 2013.
Wiluna uranium mine comprises two deposits, Lake Way and Centipede, and will process 1.3 million tonne per annum, with expected production of about 780t of uranium oxide concentrate based on up to 14 years of mine life.
Toro Energy completed infill drilling at the site, which will convert inferred resources to the indicated resources.
The company also anticipates to conclude revised estimate by the September quarter of 2013, which will assist in the ongoing mine optimisation and scheduling work.
The company earmarked A$269m ($257.3m) to finance phase one engineering work for the project's definitive feasibility study (DFS), which is scheduled to be complete in 2014.
Toro expects to commence initial production at the Wiluna mine in 2016, when a supply deficit is expected in the global market that would consequently boost prices.
---
Image: The Wiluna uranium mine comprises two deposits, Lake Way and Centipede, and will process 1.3 million tonnes per annum.