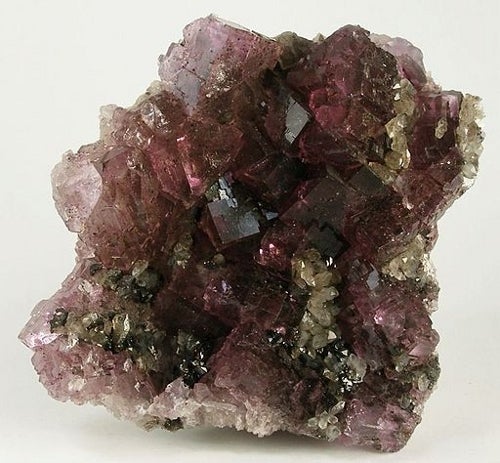 Mineral explorations and development company Tertiary Minerals US will acquire a group of mining claims in Nevada, US, which have the potential to host a major fluorspar deposit.
The agreement is consistent with the company's plans for global exposure.
There is a large market for fluorspar in the US and around the Pacific Rim but currently no significant ongoing production.
The project claims are located 19km southwest of the town of Eureka, which hosts a number of major mines including Barrick's Ruby Hill Mine and other major deposits such as General Moly's Mt. Hope porphyry molybdenum development.
Tertiary has made an initial payment of $10,000 for the project, which contains 40 unpatented mining claims covering 810 acres, and paid claim fees of $5,600.
The project lease and option agreement allows for a three-month due diligence period during which time the company will evaluate the project in further detail.
Further payments and work commitments will be due over time if the company continues with the lease beyond the due diligence date.
Tertiary Minerals executive chairman Patrick Cheetham said that the deal is the result of negotiations over several months following a positive technical and economic scoping study for the Lassedalen fluorspar project in Norway.
"Whilst the board will not be diverted from its focus to develop the company's key European fluorspar projects, it is anticipated that due diligence will confirm this to be an exciting project that will diversify the Company's fluorspar development options, increase its ability to supply additional markets and substantially add value to the business it is building," Cheetham added.
---
Image: There is a large market for fluorspar in the US but currently no significant ongoing production. Photo: Rob Lavinsky