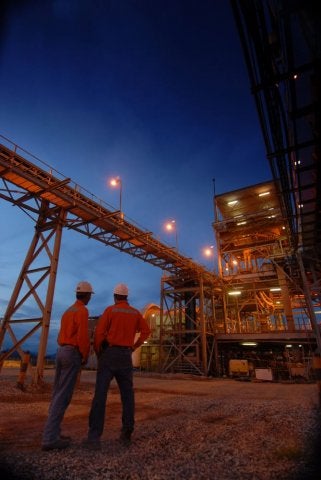 Metals miner Straits Resources will put its Mt Muro Gold mine in Indonesia on care and maintenance after being affected by a series of unforeseen challenges in recent months.
The Mt Muro Gold deposit, which was acquired by Straits in 2004, is located in Indonesia's Central Kalimantan (Borneo) less than 100km south of the equator.
Straits Resources operates the project under a third-generation contract of work agreement signed in 1985 with the Government of the Republic of Indonesia covering an area of 47,940ha.
Straits MD Andre Labuschagne told Miningweekly.com that a series of unexpected challenges had impacted the timing of the Mt Muro project from turning into cashflow positive, including a drop in gold and silver prices and the impact of illegal miners.
"Our first preference has always been to try to turn the operation around.
"However, a weak pricing environment, and the recent disruptions on site have impacted our ability to continue to fund the mine until the operations can become cash self-sufficient," Labuschagne added
The company has implemented several measures to enhance the Mt Muro operation to positive cash flow by redesigning the mine plan to reduce waste movements without affecting gold production, and stepping up community and government engagement.
"The board has decided that the continued allocation of material funding to the Mt Muro operations could potentially risk the future of the group, and has made this difficult but necessary decision in order to conserve shareholder value."
The company is actively seeking potential buyers for the assets and was in preliminary discussions with several parties.
Straits Resources claimed that it is focusing mainly on its copper portfolio led by its flagship Tritton mine, which has improved significantly over the last six months and surpassed its production guidance for the March quarter.
"We continue to work to optimise the Tritton mine with a focus on productivity improvements and cost reduction strategies, and are working with our financier in Tritton on solutions to restructure and re-profile the existing copper swap arrangements."
---
Image: Straits Resources acquired Mount Muro mine in 2004. Photo: Courtesy of Straits Resources.