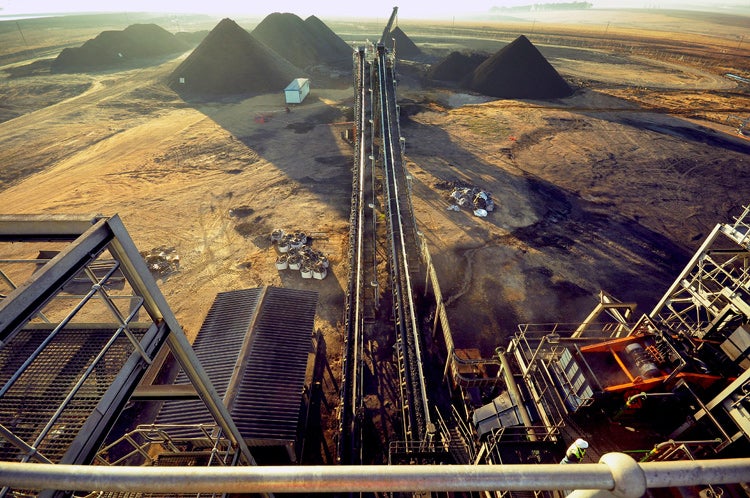 South African coal miner Keaton Energy has made a firm offer to acquire Australia's Xceed Resource in an all-cash deal as part of a strategy to position itself as a major coal producer.
Xceed Resource is engaged in the exploration and development of coal projects in South Africa.
Under the acquisition proposal, which will be implemented by way of a scheme of arrangement, the company has made an offer to acquire Xceed Resources for A$19.67m ($17.7m), or A$0.14 ($0.12) per share.
Funding of the all-cash offer will include a combination of pre-payment for coal, equity and own funds.
Keaton Energy chief executive officer Mandi Glad said the acquisition is consistent with company's strategy of strengthening its position of becoming a 5Mtpa coal producer.
"The Xceed transaction reflects our strong belief in the South African coal industry, and the growth of the group bodes well for Keaton's continued delivery of records across mining, processing, sales and cash generation," Glad added.
Keaton Energy believes the acquisition will increase the firm's open-castable coal resource by more than 100 million tonnes and enhance the run-of-mine coal reserve in the greater Vanggatfontein colliery area by about 44 million tonnes.
"The transaction also provides Keaton with the opportunity to participate in the export thermal coal market for the first time," Glad concluded.
Upon completion of the transaction, Xceed would become a wholly-owned subsidiary of Keaton and would be delisted from the Australian Securities Exchange.
Xceed Resource currently has three projects in South Africa, including the Moabsvelden, Roodepoort and Bankfontein projects, which have a combined total resource of 114.4 million tones.
Moabsvelden is an open-pit thermal coal project located 3km from Keaton Energy's Vanggatfontein colliery in Mpumalanga, and is set to commence production in late 2014.
The mine is slated to have a life of more than 15 years and has a measured coal resource of 65.3 million tonnes, including a reserve of 44-million tones.
Roodepoort is a shallow thermal coal mine, while Bankfontein is an underground thermal coal project.
---
Image: Vanggatfontein Colliery is located 14km south-east of Delmas in South Africa's Mpumalanga Province. Photo: Keaton Energy Holdings Limited.