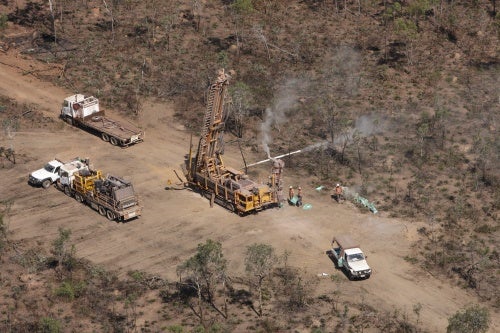 Noble Group is considering a bid for Western Desert Resources, a move that underlines the Singaporean trader's intention to take advantage of declining stock prices.
Noble believes that the deal for Western Desert Resources, which has a market value of AUD235 ($218m), will strengthen its position in Northern Territory's emerging iron-ore sector.
If the deal materialises, it could be one of the major ones for an Australian iron-ore miner since last year's drop in steel prices, industry sources told The Wall Street Journal.
Traders like Noble are planning to buy assets that could be developed and later sold at a premium.
This is in contrast to major miners' efforts to reduce costs to boost shareholder returns.
The Northern Territory has not been explored to the same extent as the neighbouing state of Western Australia, which generates 40% of the iron-ore traded by sea in the world.
There are fewer infrastructural issues in The Northern Territory, making it easier for companies like Noble to quickly commence production from new mines.
Meanwhile, Western Desert Resources said that it has not received a binding bid yet, though it has held talks with several parties.
As well as Noble, Trafigura Beheer is also believed to be considering a bid for Western Desert Resources.
Last year, China's Meijin Energy made an AUD434m ($399.8m) offer, but dropped its plan only a few weeks later.
---
Image: Western Desert expects to begin iron ore production from its Roper Bar mine later this year. Photo: Western Desert Resources.