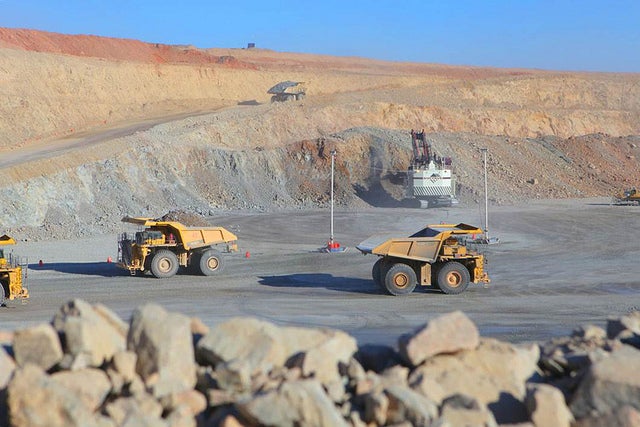 Mining major Rio Tinto is planning to cut around 1,700 jobs at its Oyu Tolgoi mine in Mongolia after a $5bn underground expansion at the copper mine was put on hold.
The Oyu Tolgoi gold and copper project is situated in the south Gobi region of Mongolia, around 80km north of the Chinese-Mongolian border and 550km due south of the capital Ulaanbaatar.
Rio's unit, Turquoise Hill Resources, owns a 66% stake in Oyu Tolgoi mine, while the remaining stake is owned by the Mongolian Government.
This latest decision comes after months of disagreement between the government and Rio over taxes and royalties, as well as revenue sharing from the mine.
Mongolia believes only the state has the right to collect royalties.
Last month, Rio halted the planned expansion at the mine, saying it has been notified by the Mongolian Government that the terms of the project financing will require approval from parliament, which subsequently led to a delay in production during the mine's first phase.
A Rio spokesman was quoted by The Age as saying that the company will lay off up to 1,700 employees and contractors, and that the process will take place in line with domestic and international labour laws and regulations.
"(Oyu Tolgoi is) still an operating business, exporting concentrate to our international customers, and infrastructure projects outside of the underground mine, such as the road construction to Tsagaankhad, will continue," he added.
The mine, which employs 10,888 people, is expected to produce an average of 430,000t of copper and 425,000oz of gold annually for 20 years.
Last month, the mine commenced shipping concentrate and so far has exported 4,000t of concentrate. It plans to ship about 30,000t this year to generate a revenue of $1bn.
The mining project has being touted as a major revenue generator for the country.
---
Image: Oyu Tolgoi mine is located 550km south of Ulaanbaatar in the Gobi Desert. Photo courtesy of Rio Tinto Company.