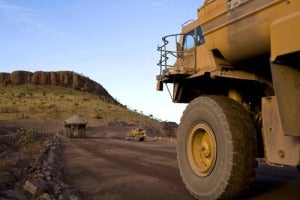 Rio Tinto is considering divesting its diamond interests to create value in other areas of its business.
The mining giant operates three diamond mines: Argyle in Australia, Murowa in Zimbabwe and Diavik in Canada. It also has a 100% interest in Bunder, an advanced diamonds project in India.
Commenting on the proposal to dispose of these assets, Rio Tinto chief executive of diamonds and minerals Harry Kenyon-Slaney said, "The diamonds market outlook is very positive, with demand growing strongly and lack of new discoveries limiting supply. We have a valuable, high quality diamonds business, but given its scale we are reviewing whether we can create more value through a different ownership structure."
"This process may take some time." Kenyon-Slaney continues, "We're committed to keeping stakeholders informed about any key developments, and in the meantime are reassuring employees and governments in the states and countries where we operate that it is very much business as usual."
Ryan Long, an analyst at Northland Capital Partners said the news has been expected for some time, following BHP Billiton's decision to review its position in the diamond business in November.
"It has become clear that major multi-commodity miners with a limited diamond asset base cannot expand their position in the diamond business from either acquisitions or discovery of tier one assets," Long said.
"The lack of recent significant diamond deposit discoveries (only the Victor, Ekati, Diavick and Gahcho Kué deposits have been discovered in the last 30 years) mean both Rio's and BHP's chance of competing with the other large diamond miners is limited."
Rio Tinto produced 6% of global production in 2010, compared to Anglo American which produced 27% in the same year.
Long continued, "With both BHP and Rio exiting the business it will give diamond focused miners such as Lucara Diamond Corp, Harry Winston Diamond Corporation and Petra Diamonds the opportunity to expand their asset bases or merge to create larger diamond focused miners."
Image: Rio Tinto may divest its interests in the Argyle diamond mine in Australia. Image courtesy of Rio Tinto