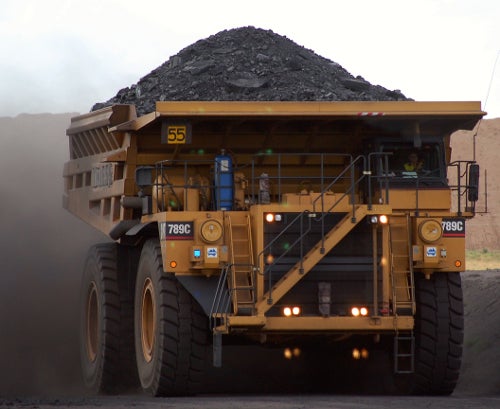 The Queensland Resources Council (QRC) has reported that the region's coal industry has lost between 4,000 and 5,000 jobs over the last few months.
The huge loss of jobs was the direct result of falling coal prices against rising production costs, the council said.
QRC Chief Executive Michael Roche noted that the losses primarily affected contractors and extended from the coalface to head office.
Rising prices and falling margins were cited as the major causes of the turbulence in the industry, with other macro-economic factors playing their part.
"In the past, export industries like coal have been insulated to some extent by a corresponding fall in the value of the dollar, but Australia's high interest rates and Triple-A credit rating have cancelled out this prospect.
"In the meantime, wage and material costs in Queensland coal mines have continued to soar."
Despite the losses, the council expects a positive turnover for the industry gauging from the latest global developments, including changing political leadership in China and the US election.
"China may not return to the heady days of double-digit growth, but the latest 7.4% growth rate for the September quarter is nothing to sneeze at in terms of its potential to lay a foundation for Queensland's long-term prosperity," said Roche.
With global coal prices hitting a record low, rising export volumes are believed to set a precedent for an encouraging turn of events in the sector.
Although the outlook for 2013 looks challenging, Queensland's coal companies plan to focus on reducing costs and re-building export volumes, concluded Roche.
---
Image: The Queensland coal industry is set to focus on improving exports. Photo: Queensland Resources Council (QRC).