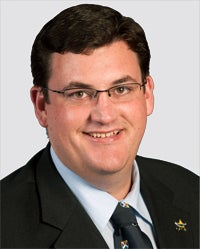 The Queensland State Government has released the new Mine Safety Framework Regulatory Impact Statement (RIS) for industry consultation to amend the state's mine safety and health legislation.
The department of natural resources and mines will arrange a series of forums in Queensland mining communities to discuss the proposed reforms with managers and employees of coal and metalliferous mining operations, from 16 September.
Proposed reforms include an increase in the number of coal industry safety and health representatives from three to four, and clarity about the role of industry safety and health representatives.
The proposed RIS calls for a single safety and health management system for all mines, which needs to cover both company employees and contractors.
Proposed reform also intends to ensure key safety positions at mine sites become statutory roles with a Board of Examiners competency certificate required and improved stone dusting and water barrier requirements for underground coal operations to minimise the risk of fire or explosion.
It is also aiming to standardise the management of fatigue, drugs, alcohol and fitness for work across both the quarry and coal sector.
Queensland natural resources and mines minister Andrew Cripps said the safety of Queensland mine workers is of primary importance to the government.
"Queensland is recognised internationally for its excellent mine safety record, however no system is perfect, and I believe these proposals will ensure our mine sites are even safer for employees," Cripps added.
"It's time that Queensland's mining community looked at the legislation we now have, understand where we've come from, and determine whether we have the best system to protect Queensland mineworkers."
---
Image: Queensland natural resources and mines minister Andrew Cripps. Photo: Courtesy of Queensland Parliament.