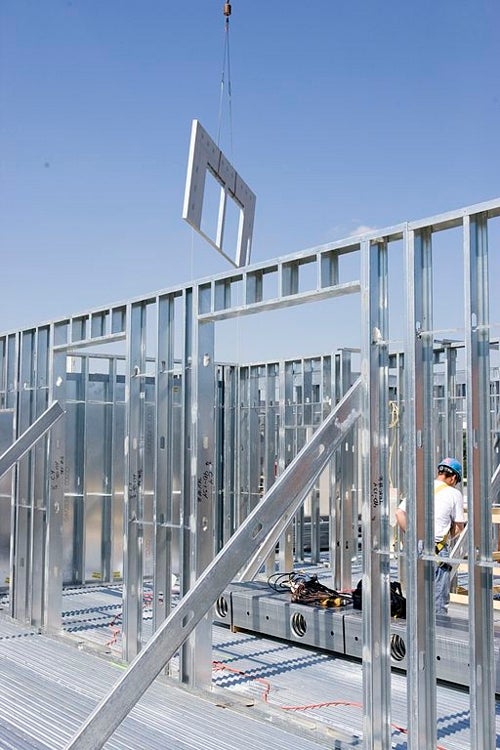 Steel supply across the US could be severely disrupted by the imminent expiry of contracts between three major mining companies and the United Steelworkers of America.
Five mines in the Iron Range, located northeast of Minnesota, employ close to 3,000 union workers whose contracts are set to expire at midnight of 31 August 2012, reports Minnesota Public Radio News.
Though specific details of the contract dispute were not readily available, a stalemate is expected to result in a strike disrupting production and thereby effecting steel supplies across the country.
AccelorMittal, US Steel and Cliffs Natural Resources are the three companies involved, with Cliff already making provisions to bring in temporary workers in case a strike does materialise.
Cliffs Natural Resources' Minnesota operations spokeswoman Sandy Karnowski was quoted by MPRNews as saying, "In our efforts to continue that commitment, we have a contingency plan in place, and that does include temporary workers to keep our operations going in the event of a work stoppage."
United Steelworkers International spokesman Pittsburgh Wayne Ranick, however, remained hopeful of avoiding a scenario where a strike becomes inevitable, and said that the union still hadn't considered walking out of any of the three companies to be an option.
Negotiations are progressing well with US Steel, said Ranick, the company that employs close to 1,500 workers.
The world's largest steelmaker AccelorMittal on the other hand is reported to be having a more difficult time in the negotiations; it employs 310 workers at its Minorca Mine in Virginia.
With negotiations running down to the wire, it is expected that the situation can be salvaged by extending the current contract while a new one is being finalised.
---
Image: Steel supply in the US could be disrupted with a possible strike at iron ore mines in Minnesota. Photo: Worthington Industries