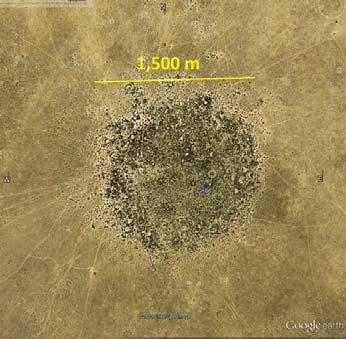 Exploration and development firm Pangolin Diamonds has started diamond core drilling at its Jwaneng South project in Botswana, Africa.
Pangolin Diamonds has identified over 20 drill-ready kimberlite targets at the project through exploration work conducted in 2011.
The 799km² Jwaneng South project is situated 50km south of the Jwaneng mine, which was discovered in 1972 and is operated by Debswana, a joint-venture company between DeBeers and Botswana.
The project has several circular crater-like features with aeromagnetic characteristics similar to those of kimberlites in the Pipe 441 area of Canada.
Pangolin's initial diamond drill programme is currently underway at kimberlite target (GK6), which is a large circular feature with a high density vegetation anomaly spanning an area of 1.5km in diameter.
The GK6 aeromagnetic drill target, which covers 120ha, is twice the size of DeBeers' Jwaneng mine when first discovered in 1972 and about the same size as their Orapa mine, discovered in 1967.
The GK6 drill programme will feature at least two core drill holes to a minimum depth of 150m.
The company said several other aeromagnetic and vegetation (geo-botanical) anomalies within the project are targeted for drilling during the campaign, which also exhibit magnetic positive or negative characteristics.
Pangolin Diamonds chairman Leon Daniels said the proximity of the Jwaneng Mine makes the project one of the top priorities of the company's exploration programme.
"We look forward with anticipation to an aggressive drilling campaign to test an abundance of large kimberlite targets," Daniels said.
Pangolin is the owner of 11 prospecting licences covering 5,307km2, including the Tsabong North, Jwaneng South, Malatswae and Mmadinare projects.
---
Image: GK6 Kimberlite Target – Google Earth. Photo: Courtesy of Pangolin Diamonds.