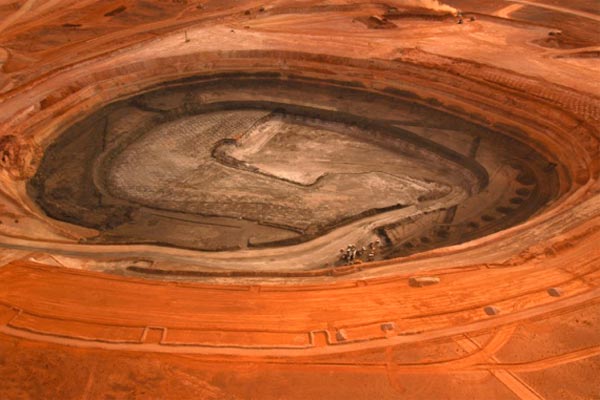 Australian copper-and-gold miner OZ Minerals has said it will delay exploration activity at its Carrapateena site in central South Australia due to increasing costs.
The company planned to use a boring machine to dig an exploratory tunnel and conduct a pre-feasibility study at the site but this work has been put on hold after potential contractors quoted higher than expected rates, reports Bloomberg.
OZ Minerals, which owns and operates Prominent Hill copper-gold mine in South Australia, acquired the Carrapateena site in 2011 for $250m.
The firm's chief executive officer Terry Burgess told Bloomberg that exploring the South Australia mine at this point in time would be expensive.
"I think we are realising that this was costing us extra money by asking the contractors to do things more quickly," Burgess added.
"If the market continues to slow down with regards to mining services, we might see lower costs."
Burgess added that the company plans to take a decision on the Carrapateena mine in 2015 as the number of resource projects would likely be reduced, which would make hiring a contractor for mining services cheaper.
The company will renegotiate its contracts with suppliers, which were agreed when mining investment was at its peak in Australia.
OZ Minerals has revised its cost forecast for copper production to $1.80 per pound for 2013, compared to $1.20 in the previous year.
---
Image: OZ Minerals owns Prominent Hill copper-gold mine in South Australia.