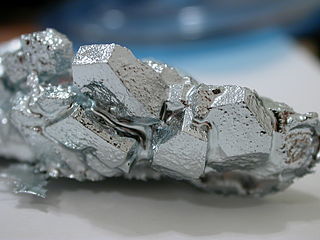 Canada-based clean tech company Orbite Aluminae has extracted commercial samples of heavy rare earth oxides gallium and scandium from its aluminous clay deposit in Grande-Vallée, Quebec.
The company is planning to offer heavy rare earth separation services to third parties by 2013 and produce its own resources by 2014 using its patented and patent pending technology.
Orbite Aluminae president and chief executive officer Richard Boudreault said that the company's rare earths deposit hold a significant commercial potential.
Rare earths, including dysprosium, erbium, neodymium and praseodymium and rare metals such as gallium, scandium and yttrium have several important applications in modern industry, particularly in high-tech and green cars, however they are also very scarce.
China produces 95% of the global rare earths, leading to fears of monopolisation and shortages.
In March 2012, the US, EU and Japan together launched a WTO case against China on grounds of unfair trade practices.
"Orbite's entry into the global rare earths market should also help to reduce the economic risks associated with the concentration of separation techniques in China," added Boudreault.
Evaluated aluminous clay deposit content at Grande-Vallée stands at over 22% (ratio to total rare earths) in heavy rare earths with a strong presence of scandium.
European companies CMI-UVK and MEAB validated the extraction rates of individual rare earth and metal samples at over 93% purity.
Some individual purity rates were higher, with gallium at 93.86%; scandium at 93.11%; yttrium at 87.47%; neodymium and dysprosium at 99.9%; cerium at 99.5% and gallium oxide at 99.99%.
Orbite has complete ownership rights of the 6,665ha Grande-Vallée property containing over 1 billion tonnes of aluminous clay deposits.
The company is currently constructing a full-scale high-purity alumina production facility at its 2,600m² pilot plant in Cap-Chat, Quebec, expected to be operational by 2013.
---
Image: Orbite gears up for commercial Gallium and Scandium extraction. Photo: Greatpatton