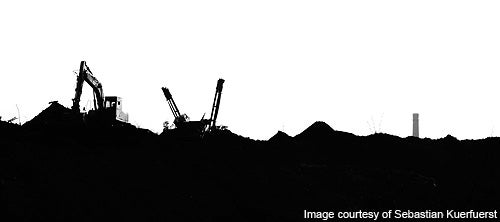 OM Trades has signed a joint venture (JV) agreement with Jupiter Kalahari (Mauritius) and Ntsimbintle Mining to market manganese ore produced from Tshipi é Ntle Manganese Mining in South Africa (Tshipi) through a Singapore-based JV firm called OM Tshipi (OMT).
The three parties will hold a stake of 33.3% each in OMT.
OM Trades is the wholly-owned subsidiary of diversified minerals group OM Holdings, while Jupiter Kalahari (Mauritius) is the wholly owned subsidiary of Jupiter Mines.
Tshipi runs an operating manganese mine in the Kalahari manganese field (KMF) in Northern Cape.
OM Holdings holds a 13% stake in Tshipi through its 26% strategic investment in Tshipi's controlling shareholder, Ntsimbintle Mining. It also holds an 11% shareholding in Northern Iron and a 4% shareholding in Shaw River Resources.
In addition, the OMT would also sign a contract with Tshipi for the global marketing and sales of Tshipi's entire manganese ore production for the next two years, which is extendable at the option of the parties.
With this agreement, OMT could become a major marketer of South African manganese ore with the potential to sell more than two million tonnes of production per year, which could generate significant export earnings for Tshipi and the South African economy, according to Jupiter Mines.
As part of the formation of OMT, Colin Ouwehand will be transferred from the OM Group to take on the role of CEO of OMT.
During January to June 2013, Tshipi dispatched 191,410 tonnes of medium grade lump ore, with another 172,460 tonnes to be shipped in July to September.
---
Image: The Tshipi Borwa mine is owned and operated by Jupiter Mines and Ntsimbintle Mining.