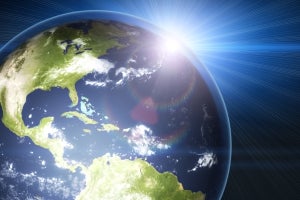 NRI digital has launched a LinkedIn group to unite professionals across all energy sectors for the opportunity to network and discuss today's most important energy technologies and issues.
NRI Energy Technology is a free space where professionals can share their thoughts and build contacts with industry counterparts, as well as engage with NRI's editorial team.
Users will be able to create their own discussion topics or comment on articles drawn from across NRI's energy websites and popular online magazines.
If you have a story to tell or a topic to discuss, or just want to build contacts, NRI Energy Technology is the place to be.
Click here to join and remember to share the group with any colleagues or clients who may also be interested.

The group is run by the journalists behind NRI websites power-technology.com, mining-technology.com, hydrocarbons-technology.com, chemicals-technology.com, water-technology.net and offshore-technology.com. In addition, members will also be able to engage with the editorial team behind the popular digital magazines Mine, Future Power Technology and Offshore Technology Focus.
---
Picture credit: Flavio Takemoto.