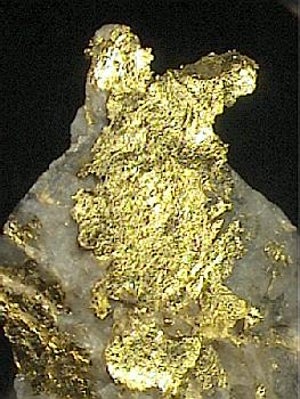 Canadian gold mining company New Gold has announced positive results from its Preliminary Economic Assessment (PEA) of its 100%-owned Blackwater Gold Project in British Columbia, Canada.
According to estimates, Blackwater is expected to generate an average of 507,000oz gold and 2,039,000oz silver annually over the initial 15 years of mine life.
The project, with assumed gold and silver prices of $1,275 an oz and $22.50 an oz respectively, is projected to provide a 5% net present value of $1.1bn.
Engineering firm AMEC Americas completed the PEA on a pre-tax basis and all net present value calculations are calculated to 2015, when construction begins.
Production is scheduled to commence in 2017 to produce 60,000t a day of whole ore.
Blackwater contains indicated gold and silver resources of 6.2 million oz and 18.6 million oz and inferred resources of 1.8 million oz and 13.5 million oz respectively.
New Gold executive chairman Randall Oliphant said that the company completed the assessment just 15 months after the acquisition of Blackwater.
"Our flagship property is expected to produce over half a million ounces of gold per year at low cash costs in a great jurisdiction.
"Blackwater should generate robust economic returns even at a gold price that is $500 per ounce below where it trades today," Oliphant added.
New Gold president and CEO Robert Gallagher said that Blackwater's permitting process will formally begin with the upcoming filing of the project description.
"With the benefit of our permitting and development track record and strong stakeholder relationships at New Afton and in the Blackwater area, we look forward to advancing Blackwater with similar success," Gallagher said.
---
Image: New Gold will begin gold production at its Blackwater project in 2017. Photo: Rob Lavinsky.