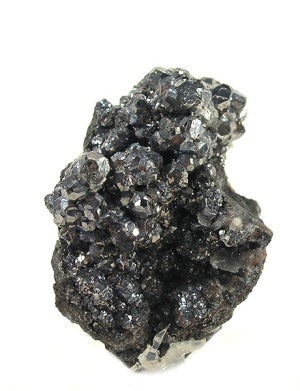 Mwana Africa said it plans to commence a share sale to raise $35m in a bid to fund the restart of the Trojan nickel mine in Zimbabwe.
The company said CIMGC would buy $21.2m of new shares at 5.5 pence per share, while institutional investors will buy the remaining shares through a placing at the same place.
The share sale may also restart Mwana's Zani Kodo gold project in which it has an 80% joint-venture interest, and its 100% owned Semkhat copper-gold project located in the Democratic Republic of Congo.
Mwana Africa chief executive Kalaa Mpinga said, "I am delighted to welcome CIMGC's substantial investment into Mwana Africa, which, allied with the additional money we are looking to raise today, should enable us to restart our nickel mine in Zimbabwe, and to fund our Zani Kodo and SEMKHAT projects respectively in the DRC.
"Furthermore, we will be able to leverage CIMGC's extensive contacts in China and interests in the DRC to the mutual benefit of both companies. This is a transformational transaction for Mwana and I am excited about the Company's prospects as we continue our journey," added Mpinga.
The Zani Kodo gold project would receive about $12m for exploration activities and a prefeasibility study, while $6m is expected to fund Semkhat's exploration activities and a scoping study for a 10 000t per annum copper operation on the Kibolwe prospect.
The Trojan mine, in which Mwana has a 52.9% stake, can treat 1.1 million tonnes of nickel a year.
Image:The Trojan mine can treat 1.1 million tonnes of nickel a year; Photo:Rob Lavinsky.