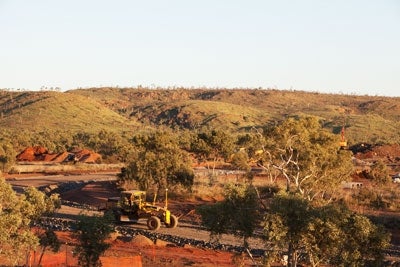 The Board of Hong Kong-based global resources company MMG has endorsed the construction at the Dugald River zinc, lead and silver mine in north-west Queensland.
With the project's approval, the board of MMG is now seeking to secure contracts including gas supply, power generation and rail haulage to progress the Dugald River project.
The A$1.4bn ($1.56bn) project, comprising an underground mine and on-site concentrator, is located 235km south-east of the company's existing Century zinc-lead-silver mine that is expected to be depleted of its current ore reserves in 2016.
MMG chief executive officer Andrew Michelmore said that the Dugald River project is among the largest known undeveloped zinc-lead-silver deposits and will play a key role in the future of long-term zinc supply and the company's growth.
"This will be a significant investment for MMG and one which demonstrates our confidence in the long-term outlook for zinc," added Michelmore.
Dugald River is projected to replace nearly 40% of current production from Century mine, which generates 500,000 tonnes of zinc concentrate a year.
"It is anticipated zinc production from Dugald River will contribute to meeting the expected increase in demand resulting from the continuing industrialisation of the developing world, in a commodity where mine closures and contractions are expected in the short term," Michelmore said.
Initially, the Dugald River mine is projected to process 2 million tonnes of ore to produce 200,000 to 220,000 tonnes of zinc concentrate, 27,000 to 30,000 tonnes of lead concentrate and 900,000 oz of silver concentrate annually.
---
Image: The board of MMG has approved the acceleration of Dugald River project. Photo: MMG Limited.