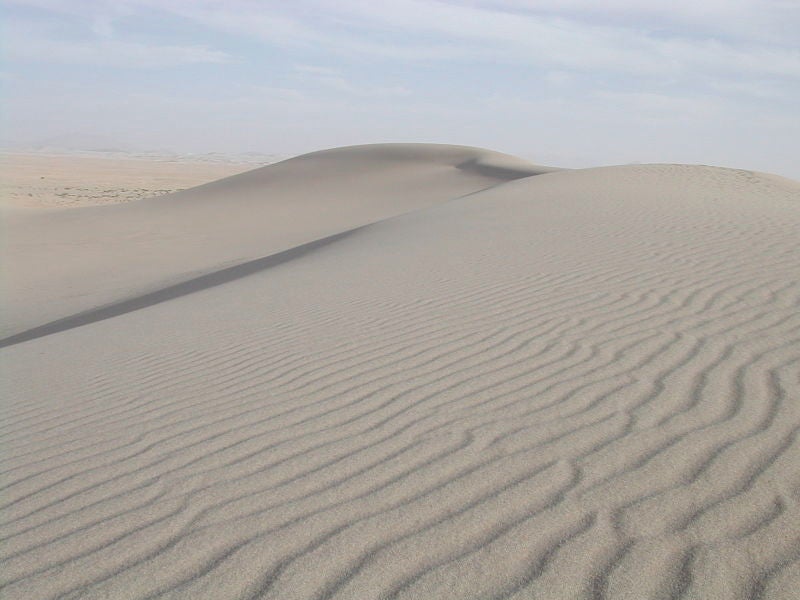 Lawmakers in Minnesota will begin discussions today to determine whether to halt sand mining in the US state.
During a joint hearing of the Senate and House environment committees at the Capitol, industry representatives will push for continued access to deposits, citing benefits to the local economy, while activists will urge legislators to seek broader regulation for operations in Minnesota and the neighbouring state of Wisconsin.
Environmental groups want a hold on new mines and transporting facilities so that Minnesota can study the environmental impact of digging up silica sand and shipping it to oil and gas fields, reports the Chippewa Herald.
Silica is widely used in the US as a material to release shale gas during hydraulic fracking.
According to the Wisconsin Department of Natural Resources, Wisconsin has 36 active frac sand mines as of January 2013, while Minnesota has eight.
Meanwhile, the Winona County Board is expected to decide on a possible Environmental Impact Statement for two proposed mines, Yoder and Dabelstein, in the region, which would set a precedent for future silica sand mining across Minnesota.
A public hearing on this matter will be held on February 21 and the board will vote on the EIS on March 5.
Activists fear silica mining is a health threat as documented dangers of workplace exposure to fresh silica dust include silicosis and lung cancer.
But Minnesota State Representative Glenn Gruenhagen believes concerns surrounding silica mining have been sensationalised in the media.
"These concerns have been inflamed by a Hollywood propaganda film Promised Land, filled with misleading information. The film claims, among other things, that families in Pennsylvania had their groundwater contaminated because of 'fracking' for natural gas," he said in a statement on January 31.
"Americans need to realise that foreign countries selling billions of dollars of energy to the US each year are, in some cases, financially supporting environmentalist organizations who promote laws and regulations to keep America from accessing its own abundant energy resources in an environmentally friendly way," Gruenhagen added.
---
Image: The hills of western Wisconsin and south-eastern Minnesota hold easy-to-mine deposits of highly pure silica sand. Credit: Florence Devouard.