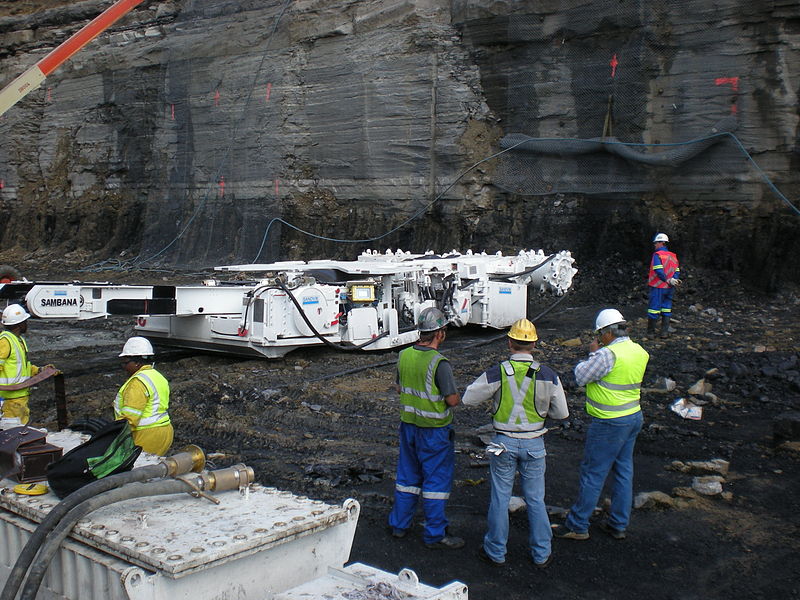 Anglo American has reported an unprotected strike called by workers at its Kleinkopje colliery thermal coal mine in South Africa.
Although there have been no reports of violence, the strike could signal a possible rising of industrial unrest in South Africa's coal mining sector.
The workers downed tools due on Tuesday morning over internal disputes specific to the mine, a spokesperson told the Financial Times.
The industrial action follows a series of wildcat strikes in 2012 at gold and platinum mines, but the coal mine sector was largely unaffected.
A series of strikes at Anglo American Platinum mines led to a revenue loss estimated at $80m and the sacking of 12,000 workers.
But last week, workers at four coal mines owned by Exxaro Resources went on strike over a bonus dispute.
The prolonged closure of mines owned by both Anglo and Exxor is also likely to drive the power shortage in the country as both companies are the largest providers of the coal to state-owned power utility Eskom.
---
Image: South Africa produces in excess of 255 million tonnes of coal and consumes almost three quarters of that domestically. Image courtesy of Na derdingseben.