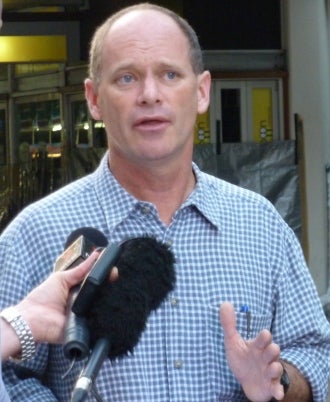 The Australian state of Queensland has lifted a 23-year ban on uranium mining, a decision experts say could pump up to $900m worth of royalties into the economy.
Queensland Premier Campbell Newman said the decision to overturn the ban followed strong support for the uranium industry from the Federal Labor government and Australia Prime Minister Julia Gillard's recent visit to Delhi to discuss the sale of uranium to India.
Uranium mining has been prohibited in Queensland since 1989 over fears that the activity could harm the thermal coal industry.
Queensland Resources Council (QRC) CEO Michael Roche said the decision will unleash "the significant potential" of a uranium mining industry in Queensland.
"The known uranium resource in Queensland, using projected prices and exchange rates, is currently valued at $18bn," said Roche. "That $18bn resource value translates into $900m potential earnings in royalties from the mining of uranium.
The Queensland government says there are more than 80 known sites in the state that contain valuable amounts of uranium.
"This announcement is well-timed given the Prime Minister's recent visit to India and discussions with the Indian Government about the potential supply of Australian uranium to India for peaceful purposes," Roche added.
Australia already exports uranium to China, Japan, Taiwan and the US, although Australia does not use nuclear power itself. The country refused to export uranium to India after it refused to sign the Nuclear Non-Proliferation Treaty.
However, India entered into an IAEA-approved civil nuclear agreement with the US in 2005.
---
Image: Queensland Premier Campbell Newman. Credit: Andrew Kesper.