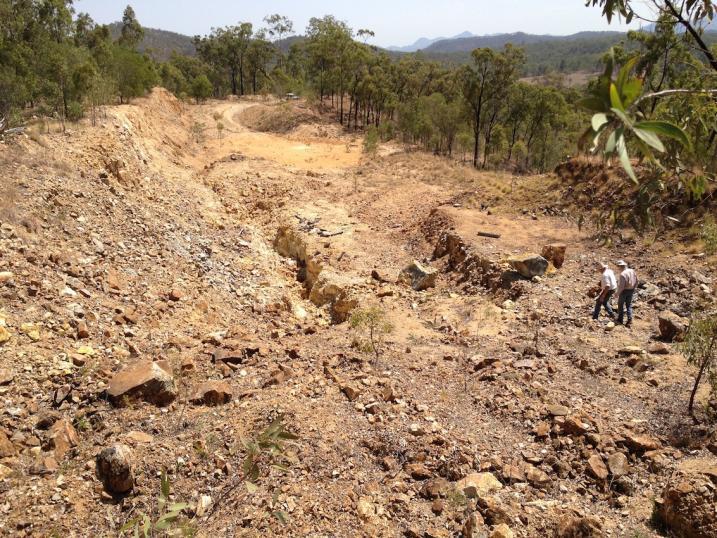 Minerals exploration firm Mantle Mining has agreed to acquire the high-grade, idle Norton gold mine in Queensland, Australia, from Norton Gold Fields.
Mantle will pay $300,000 to acquire the mine, which is located 100km by road south of the port city of Gladstone in Queensland.
The mine was last worked in 2005/06, with about 5,000t of material processed through Gympie Gold's treatment plant before operations were stopped due to Gympie falling into administration and Norton Gold refocusing on the Paddington Field in Western Australia.
Norton Gold Mine has a combined measured, indicated and inferred resource estimate of 453,000t at 7.4g/t for 108,000oz of gold.
The facility is covered by an existing mining licence within which eight main shears make up the original resource base, and pre-strip pits, which are already in-place apart from initial Frampton zone material were mined and stockpiled onsite ready for processing.
Many other shears have been defined but not sufficiently drilled, while three of the best shears have already been partially pre-stripped and kept ready for near immediate mining, with some minor additional preparation.
Analysis of samples from the Frampton stockpile have returned up to 90g/t gold and 90g/t silver.
Based on preliminary due diligence, Mantle believes that the mine can be brought back into production for less than $1m capital cost and within 18 months with a contract mining operation.
Mantle said it is in discussions to hire a project manager to bring the Norton Mine into early, low cost production.
The project requires approvals of a Plan of Operations (PoO) from the relevant administering authority.
The PoO is required to feature mitigation measures to protect heritage values, including a chimney and stamper as well as a small area of remnant endangered vegetation.
---
Image: Frampton shear pre-strip. Photo: Courtesy of Mantle Mining.