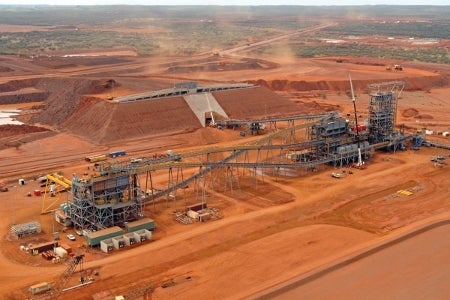 Australian contract mining and construction company Macmahon has signed an agreement with Leighton Holdings for the sale of its construction business for $20m.
The deal involves the transfer of a major portion of Macmahon's ongoing construction projects and associated assets, while the company will retain projects close to completion and its joint venture in the South Road Superway project with Leighton and the Trangie Nevertire Irrigation Scheme.
Macmahon will also retain equipment valued at $40m, which will be used for the mining business or sold.
The company will incur $10m in expenditure towards restructuring, redundancy and closure of the transaction.
The exit from the construction business follows a company review that found the business unprofitable and uncompetitive.
Macmahon CEO Ross Carroll said that, going forward, the company's focus would turn to its mining operations. "The mining business has traditionally delivered strong results and our new direction will allow the company to focus more fully on supporting the growth and development of our mining operations," Carroll added
Carroll noted that the company already holds contracts worth $1.9bn in mining and anticipates extensions and new contracts to take this figure to $4bn.
"With the Christmas Creek Mine expansion now ramping up, the Tropicana Gold Project commencing according to plan and our recent offshore expansion progressing well, the mining bsiness is strongly positioned for future growth," continued Carroll.
Macmahon has announced an entitlement offer to raise about $80.7m, thereby strengthening its balance sheet.
---
Image: Macmahon anticipates the award of the Christmas Creek Mine expansion contract. Photo: Fortescue Metals Group.