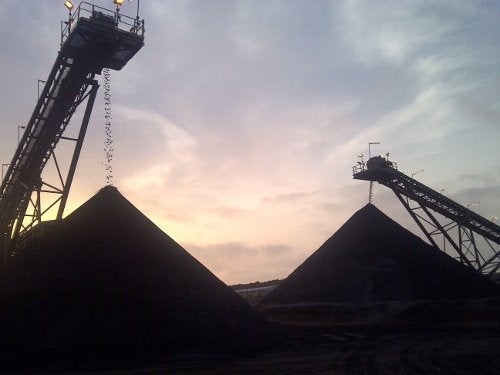 Iron ore producer London Mining has revealed a plan to make additional investment at its Marampa project in Sierra Leone after its study found that it can reduce costs and extend the life of the mine by 40 years.
The company has announced the investment plan after the Marampa life-of-mine study found that the mine has a probable reserve of 539 million tonnes at 31.1% iron-ore, sufficient for over 40 years of mine life.
London Mining plans to spend $40m in 2014 to optimise the processing facilities to boost production to 6 million tonnes per year.
The company will spend $240m to extend the life of the Marampa mine.
London Mining chief executive Graeme Hossie said the life of mine feasibility study has shown that production at Marampa can be increased further by simple optimisation of the existing plant to a rate of 6Mdmt/a in 2014 at an estimated additional cost of $40m.
"The incremental expansion and other initiatives identified by the feasibility study will reduce average operating costs to between $42/dmt and $45/dmt over the life of mine," Hossie added.
"This reduction in our operating cost base, along with overhead reduction and a move to larger vessels, will enable us to be profitable in most long term downside pricing scenarios."
London Mining chief operating officer Jim North said the life-of-mine study shows that the Marampa operation can be extended through a simple upgrade of the processing plant based on proof of concept of the existing flowsheet and logistics.
"We are now focussed on reducing unit costs through economies of scale and a move to activity based contracts where possible. We have commenced work on measures which should enable us to load larger vessels in 2014," North said.
---
Image: The expansion of Marampa project requires no material increase in debt facilities. Photo: Courtesy of London Mining.