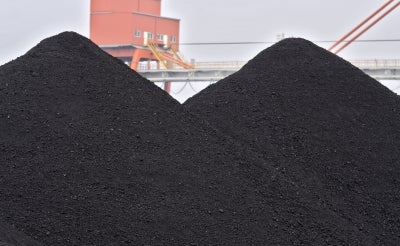 State-owned Steel Authority of India (SAIL) has awarded a contract to develop Tasra coal mine in Jharkhand to Lanco Infratech, an India-based integrated infrastructure developer.
Tasra coal mine, located in Jharia coalfied of Dhanbad district in the state of Jharkhand, has geological reserves containing up to 250 million tonnes.
In its stock exchange filing submitted to BSE, Lanco Infratech was quoted by Economic Times as saying that it had won the bidding as mine developer and operator from SAIL for the development, mining and operation of Tasra Open Cast Project and development of associated captive power project.
"The company received Letter of Acceptance to this effect from SAIL," the firm added.
India is currently facing a severe coal shortage, prompting government to consider imports and several firms to boost production to meet domestic demand.
Steel Authority of India acquired Tasra coal mine from Bharat Coking Coal (BCCL) in 1996.
As per the terms of the contract, Lanco would have to establish a coal washery, and develop, as well as operate, a captive power project with a capacity of 200MW-300MW in a joint venture with SAIL.
SAIL had called for the technical and commercial bids from mine developer cum operators (MDO) in July.
Though the deadline for submitting applications was 10 July, several firms submitted them by 19 June itself.
The project is estimated to have an annual production capacity of 4 million tonnes.
Tasra block's mine lease, including that of contiguous Chasnalla block, in Jharia, covers 4.5km2.
This project requries surface rights for 900.59ha; however, SAIL could acquire only 346.67ha, reported The Hindu Business Line.
When the state-run firm called for bids, it had required the selected MDO to acquire 453.06ha of privately occupied land and resettle about 3,500 families in the project area.
---
Image: India is currently facing a severe coal shortage. Photo:Dan/freedigitalphotos.net.