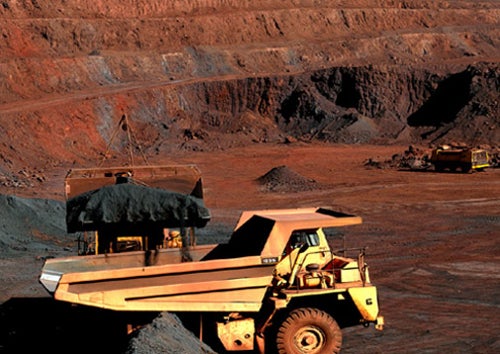 India-based Jindal Steel & Power is looking to acquire a iron ore mine in West Africa for $2bn as it plans to build a pelletising project in Oman.
The steel maker, which currently owns a 1.5 million tonne-per-annum (Mtpa) direct reduction iron plant in Sohar, is building the pelletising project as backward integration of its Shadeed Iron and Steel plant and to meet iron ore requirements in India.
Shadeed Iron and Steel director and head N. A. Ansari told the Times of Oman, "We are in discussion with the government and the initial discussions are positive.
"However, we will proceed with the project only after all stakeholders agree for it."
Jindal Steel executive director Manish Kharbanda told the paper that the proposed acquisition is expected to secure deposits of at least 1 billion tonnes.
The company has scouted for reserves in Sierra Leone, Ghana, Mauritania, Sudan, Gabon and Liberia.
The proposed pelletising project will have a capacity to produce 7Mtpa of pellets and is part of third phase expansion.
Jindal Steel is planning to quadruple its capacity with an investment of INR350bn ($6.5bn) over the next two years and is seeking raw material from external sources following curbs on iron ore mining in India.
---
Image: Jindal Steel & Power looks to increase its iron ore capacity. Photo: Jindal Steel & Power.