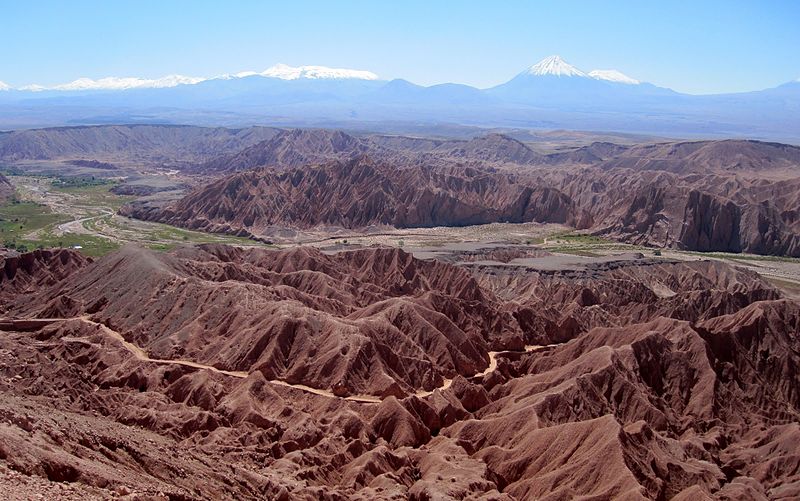 Inspiration Mining Corporation has initiated the transient electromagnetic survey at its Llamara project through its partly-owned company Potash Dragon.
The project area in Chile's Atacama Desert covers both the western Llamara Project and the eastern Solida Project.
A total of 289 individual setups will be installed in the area for a 133 line-km of transient electromagnetic survey.
Data collection and processing is expected to conclude within eight weeks and the results will be released in November 2012 via a technical report.
Inspiration Mining president Randy Miller said, "As stated in our communication in June, the project is proceeding as planned."
Potash Dragon president and CEO Gordon Miller added, "We are pleased to have commenced the next phase of our exploration program on schedule and we look forward to receiving the results of the geophysical surveys and brine volume study."
Potash Dragon owns several potash properties and applications across a 4,133ha area in Northern Chile's Region I, located 160km south east of the town of Iquique.
The geological report will be prepared in compliance with National Instrument 43-101 with respect to the Chile brine resource of Potash Dragon.
All the properties are located within the Pampa del Tamarugal area on the Salar de Llamara.
Inspiration Mining acquired 1,250,000 common shares of Potash Dragon in June 2012, representing 20% of the issued and outstanding securities in the company.
The company was also issued 3,750,000 common share purchase warrants, wherein each warrant allows Inspiration Mining to acquire an additional Potash Share at an exercise price of $0.80 a share before 22 September 2013, or 45 days after the submission of an executed geological report to Potash Dragon, whichever comes first.
If all warrants are exercised, Inspiration Mining will hold a more than 50% stake in Potash Dragon.
---
Image: The transient electromagnetic survey will commence at the Llamara project in Atacama Desert. Photo: Smcmurtrey.