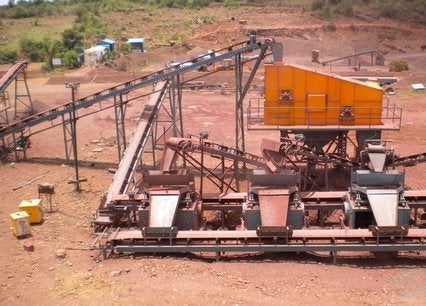 NSL Consolidated, a dual bulk commodity company, has entered into a joint venture with mining equipment dealer Vijay Group to expand iron ore mining operations in India.
As per the agreement, Vijay Mining, a subsidiary of Vijay Group, will acquire a 40% interest in NSL Mining Resources India for INR700m ($13m).
NSL Consolidated managing director Cedric Goode said the company was engaged in ongoing negotiations with Indian as well as international firms to further strengthen the company's iron ore mining operations and aid expansion.
"We are confident of moving the HOA to more secure commercial outcomes as both parties recognise that they bring complimentary skills and assets to the JV and are desirous to progress this to final, binding agreements," said Goode.
"The Vijay Group has a history of rapid business growth, coupled with local expertise specialising in mining operations and mining equipment related businesses."
NSL has recently recieved approval from the Indian Ministry of Environment and Forest for the company's planned Phase 2 Wet Beneficiation Plant at Kurnool to expand the current Phase 1 iron ore dry processing operations. The AP14 Mining Lease was approved by the Andhra Pradesh State Government.
---
Image: NSL's beneficiation plant in Kurnool, Andhra Pradesh state, India. Photo: NSL Consolidated Limited.