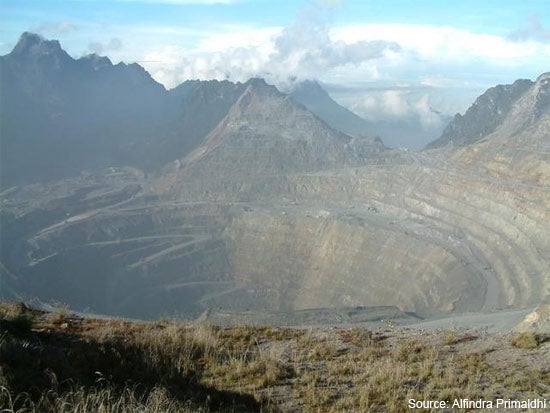 The panel appointed to investigate the recent tunnel collapse at Freeport-McMoRan Copper & Gold's Grasberg mine complex has said that it would not take three months to submit a final report, indicating that production at the closed mine may commence earlier than expected.
The government-led investigation team will examine the cause of the landslide and suggest measures to prevent similar accidents in future, reports Reuters.
Operations at the mine complex, located in Papua, Indonesia, were stopped on 15 May after a tunnel collapsed in a training facility in the Big Gossan mine, killing 28 people.
With government approval, Freeport resumed production on 28 May, though a workers' trade union strongly urged that operations should not begin until the accident had been fully investigated.
A few days later, one worker was killed in a separate accident, prompting the government to call for a temporary shutdown at the Grasberg mine complex.
But experts believe the investigation into the accidents will not take "too long". "We do not need months to investigate it," Bandung Institute of Technology head of mining engineering graduate programme Ridho Wattimena told Reuters.
The government investigation will focus on the cause of the collapsed tunnel to prevent a similar accident in the future, and once completed, a report and recommendations will be sent to Wacik, Wattimena added.
---
Image: Operations at Freeport's Grasberg mine may resume within three months. Photo: Alfindra Primaldhi.