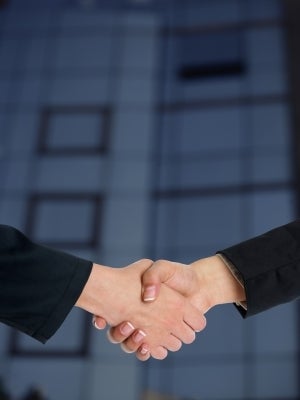 Goldsource Mines has signed a deal with Eagle Mountain Gold for a business combination of the two companies.
Under the terms of the agreement, Eagle Mountain will amalgamate with a wholly-owned subsidiary of Goldsource.
The two companies will merge in an all-scrip deal which will see each company holding half of the newly combined entity at closing.
The proposed business combination is based on the number of common shares of Goldsource and Eagle Mountain currently outstanding, resulting in an exchange ratio of 0.536 Goldsource shares for each Eagle Mountain share tendered.
Further, both Goldsource and Eagle Mountain are required to raise private placement financing of $250,000 before 15 December.
The deal also mentions that Goldsource must also complete an equity financing, effective upon closing, for a minimum of $1.5m, leaving it with about $2m in cash and equivalents once the deal had closed.
A new board will be formed by the two companies with three Goldsource directors, one Eagle Mountain director and one independent nominee of Eagle Mountain.
Each company has also agreed to pay a $250,000 break fee to the other if it terminates the deal to accept a superior proposal.
This new proposed business combination will bring in several key advantages to advance the Eagle Mountain Gold project in Guyana, with the potential for a "fast-tracked" phased production start-up with low capital and operating costs.
Goldsource is currently developing its new coal field in Saskatchewan, and has aggressively drilled only a portion of this new thermal coal field, discovering 17 coal deposits of various sizes with thicknesses of up to 126m within the permit area of the Border coal project.
Gold miner Eagle Mountain is presently working to advance the Eagle Mountain gold project in Guyana. It has an NI 43-101 compliant resource of 188,000 indicated gold ounces and 792,000 inferred ounces, located on 250ha of the 5,050ha prospecting license.
Commenting on the development, Goldsource president J. Scott Drever said the proposed transaction with Eagle is the opportunity that Goldsource has been seeking for some time.
"It matches our management skill sets with a gold deposit that can be brought into initial production in a short period of time with minimal capital and low production costs per ounce.
"We will take a phased approach business model with incremental increases in production at reasonable capital costs with cashflow being directed towards the development of larger facilities and increased production levels," Drever added.
Eagle Mountain CEO Ioannis Tsitos said this proposed 'merger of equals' is the most important milestone in the corporate history to date.
"In such difficult economic times for the mining industry, this transaction is proof of the inherent value of the Eagle Mountain gold deposit," Tsitos added.
The transaction is expected to be completed on or before 31 January 2014.
---
Image: Goldsource, Eagle Mountain sign Letter of Agreement. Photo: Courtesy of FreeDigitalPhotos.net/adamr.