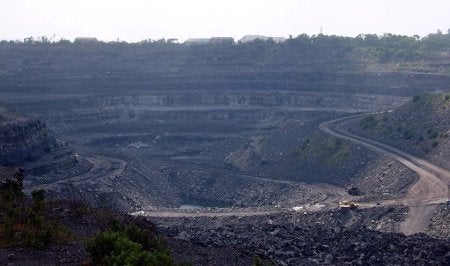 Several coal mining majors, including Rio Tinto and Essel, are seeking a greater role in a new public-private partnership (PPP) policy announced by the Indian Government.
The policy allows private companies to explore and mine coal in the country in partnership with state-owned miner, Coal India.
The firms have sought part ownership of the mined coal, or of the lease, or at least a preferential linkage for coal supply, as opposed to simply being a contractor, reported Live Mint.
Commenting on the developments Rio Tinto India managing director Nik Senapati told the newspaper; "Rio Tinto would see if there is a business case for them. If it is just contract mining, we won't be interested."
Coal India, the world's largest coal mining company, saw production growth of just 1% in 2011-12 to 435.84mt, owing to bad weather.
The company, which accounts for over 80% of domestic coal production, is now under pressure to ramp up production.
The coal ministry is working on the fine print of the PPP policy. Once finalised, in two to three months, Coal India is expected to float a global tender, according to coal secretary S.K. Srivastava.
---
Image: Coal India owns 400 mines in the country. Image courtesy of Nitin Kirloskar.