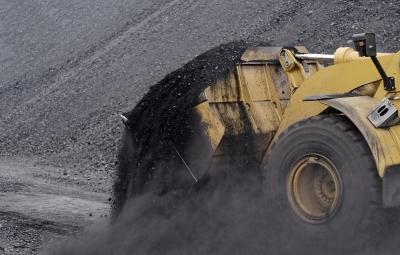 Commodity trading and mining company Glencore Xstrata has put its $6bn Wandoan thermal coal project in Queensland, Australia, on hold due to a fall in coal prices.
The project, which is expected to produce about 30 million tonnes per year, will be freezed as part of the company's decision to implement cost cuts and as coal market prices drop to a three-year low.
A Glencore Xstrata spokesman was quoted by AFP as saying that a considerable amount of capital and human resources have been invested in the project to date and the company considers it 'a valuable asset and important future option'.
"However, as a result of the current over-supply, low prices and other challenges in the global coal market, we have placed the project on hold in the short-to-medium term," the spokesman added.
The Australian coal project has been shelved as there is a drop in demand in China and other economies, and because of oversupply from China and Mozambique dragging down prices.
Glencore Xstrata also said that it will reduce its costs by $1.4bn in 2014 and cut its capital expenditure by 12% by 2015.
Of the $1.4 billion in cost cuts next year, the coal division will account for the largest slice at $576m.
Glencore Xstrata will cut its capital spending by $3.5bn over the next three years to $26bn, excluding the development costs of the $5.9bn Las Bambas copper project in Peru.
The Las Bambas copper project is required to be excluded as the company must sell the asset by 2015 as China is citing it as a pre-condition to approve the merger.
The company is also planning to suspend work on 44 of 88 projects, which has already reduced 45% of its head office staff and cut 2,000 jobs.
Glencore Xstrata chief executive Ivan Glasenberg was quoted by Bloomberg as telling investors that the company will not push managers to push supply.
"We don't want to create oversupply in the market," Glasenberg said. "We are only just starting to comprehensively look at the combined mining and metallurgical operations."
---
Image: Glencore Xstrata said it will reduce its cost by $1.4bn in 2014 and cut capital expenditure by 12% by 2015. Photo: Courtesy of FreeDigitalPhotos.net.