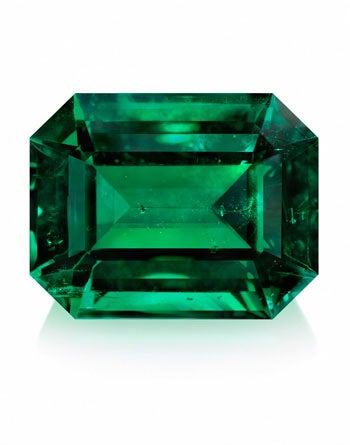 Coloured gemstones miner Gemfields plans to acquire luxury jeweller Fabergé from its shareholder Pallinghurst investment company for a share offering valued at $142m.
Pallinghurst will receive 214 million shares from the emerald producer, which will be paid to Fabergé shareholders in proportion to their holdings in Fabergé.
Subject to minority investors' approval, the deal, once closed, will create an integrated gemstone miner and supplier.
Independent shareholders are expected to vote on the transaction as well as the share issuance in December 2012, while the transaction is projected to be complete early next year, reports Reuters.
The acquisition supports Gemfields' long-term growth strategy to aggressively promote diamonds.
Gemfields Chief Executive Ian Harebottle said, "We have the opportunity to acquire what is certainly, I believe, a brand with exceptional heritage."
On completion of the transaction, Pallinghurst will own 49.3% of the combined entity.
Gemfields owns a 75% stake in Kagem emerald mine and a 50% stake in the Kariba amethyst mine, both located in Zambia.
---
Image: The acquisition of Fabergé reinforces Gemfields' mine-to-market strategy for its emeralds and other gem stones. Photo: Gemfields Plc.