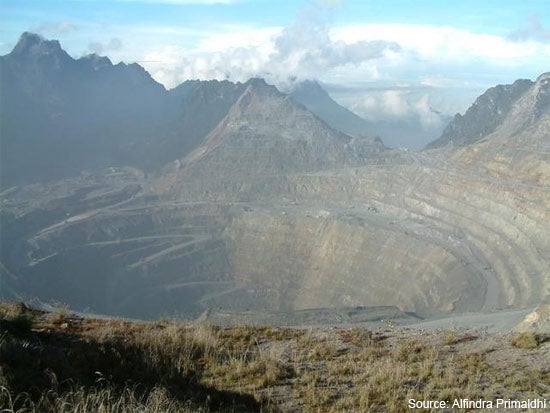 Freeport-McMoRan's Copper & Gold (FMCG) is expected to resume open-pit mining at the Big Gossan copper mine in Indonesia after it was shut down following a tunnel collapse that killed 28 people.
Between 35% and 40% of workers returned to the mine on Monday to carry out maintenance work, reported Reuters.
A union official said that the resumption of work was a possible sign that the firm was planning to restart mining operations at the world's second largest copper mine.
Work was halted at the Big Gossan mine, located close to Freeport's Grasberg mine, on 15 May, one day after a training tunnel fell in on 38 workers.
The suspension has cost Freeport an estimated $15m a day in lost production.
Papua-based union leader Virgo Solossa told Reuters that investigations into the collapse should be completed before mining operations are be resumed at the Grasberg complex.
"Starting today, around 35% to 40% of workers have been back to work in Freeport mining facility in Papua, but only for mining facilities and equipment maintenance, especially in Grasberg open pit mining," Solossa said on Monday.
"We hope investigation teams complete their works as soon as possible."
---
Image: Grasberg Mine has the largest gold reserves and the third largest open-pit copper mine in the world. Photo: Alfindra Primaldhi.