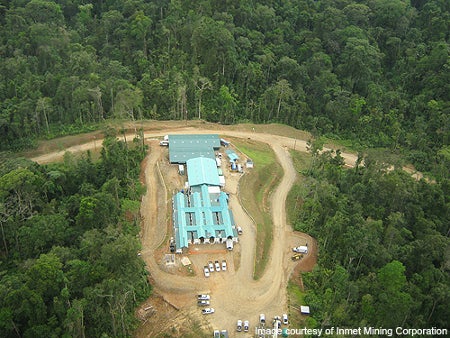 Canada's First Quantum Minerals has increased its offer to acquire copper and zinc producer INMET Mining to C$5.1bn.
The valuation works out at C$72.00 per share, up from a C$70-per-share offer late last month.
First Quantum intends to finance the cash transaction through a combination of its existing cash resources and a $2.5bn acquisition facility arranged specifically to execute the bid.
If successful, the takeover will create a globally significant base metals company and one of the largest copper producers.
With the acquisition, First Quantum seeks to contribute its engineering, project management and construction expertise to Inmet's Cobre Panama project.
First Quantum CEO and chairman Philip Pascall said, "The enlarged group will draw on the best physical and human resources of both First Quantum and Inmet to create a premier, widely-held base metals company with leading growth in copper production and cash flow generation.
"Our clear preference remains to engage with Inmet, as we believe strongly in the compelling strategic and financial merit of the transaction. We would welcome the opportunity to discuss with the Board of Inmet our vision for the future of the enlarged group," Pascall added.
Meanwhile, Inmet says it has not yet recieved an offer from First Quantum and therefore shareholders are "advised to take no action at this time," the company said in a statment.
"The Board of Directors of Inmet will fulfill its legal responsibility and will evaluate any formal offer and will recommend a course of action that is in the best interests of Inmet and its stakeholders. Until such time as we make a public announcement, we will refrain from providing any statements or interviews to media outlets," Inmet added.
---
Image: The Cobre Panama copper project. Photo: Inmet Mining Corporation.