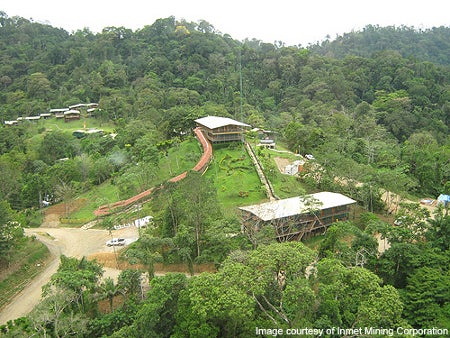 Canada-based mining and metals company First Quantum Minerals has accused INMET Mining of attempting to sabotage its C$5.1bn ($5.17bn) takeover bid by proposing to sell a stake in the Cobre Panama project.
First Quantum delivered a letter to Inmet's chairman David R Beatty, in which the miner expressed concern over Inmet's efforts to sell a minority stake in Cobre Panama.
CEO Philip Pascall noted that it is a condition of the First Quantum's offer that Inmet and its subsidiaries do not take any action that could reduce the value of the offer to Inmet.
"First Quantum believes that shareholders of Inmet should be given a real opportunity to decide between our offer and any such 'strategic alternative'. Indeed, we consider that any attempt to complete such a transaction during the currency of our offer would be inappropriate in the circumstances and constitute an improper short term defensive tactic in response to our long term strategic proposal," added Pascall.
Beatty resonded to the letter on Saturday saying that Pascall's letter underscored the hostile nature of First Quantum's approach.
"We note that, while First Quantum says it wishes to engage in friendly discussions, it is simply not," said Beatty.
Inmet already sold 20% equity in the Cobre project, which is considered to be the largest mining venture in Panama, and has been planning to divest further stake since 2012.
On 10 January 2013, First Quantum sent a takeover offer of $5.17bn to Inmet's shareholders. This proposal was made after First Quantum's two previous attempts to secure the approval of Inmet shareholders.
The latest buyout offer values Inmet's each share to C$72 ($73.2) and comprises 50% in First Quantum stock and 50% in cash.
First Quantum initially offered C$62.50 ($63.55) per share, which was rejected by Inmet's management.
---
Image: The Cobre Panama Project in Central America Photo: Inmet Mining Corporation.