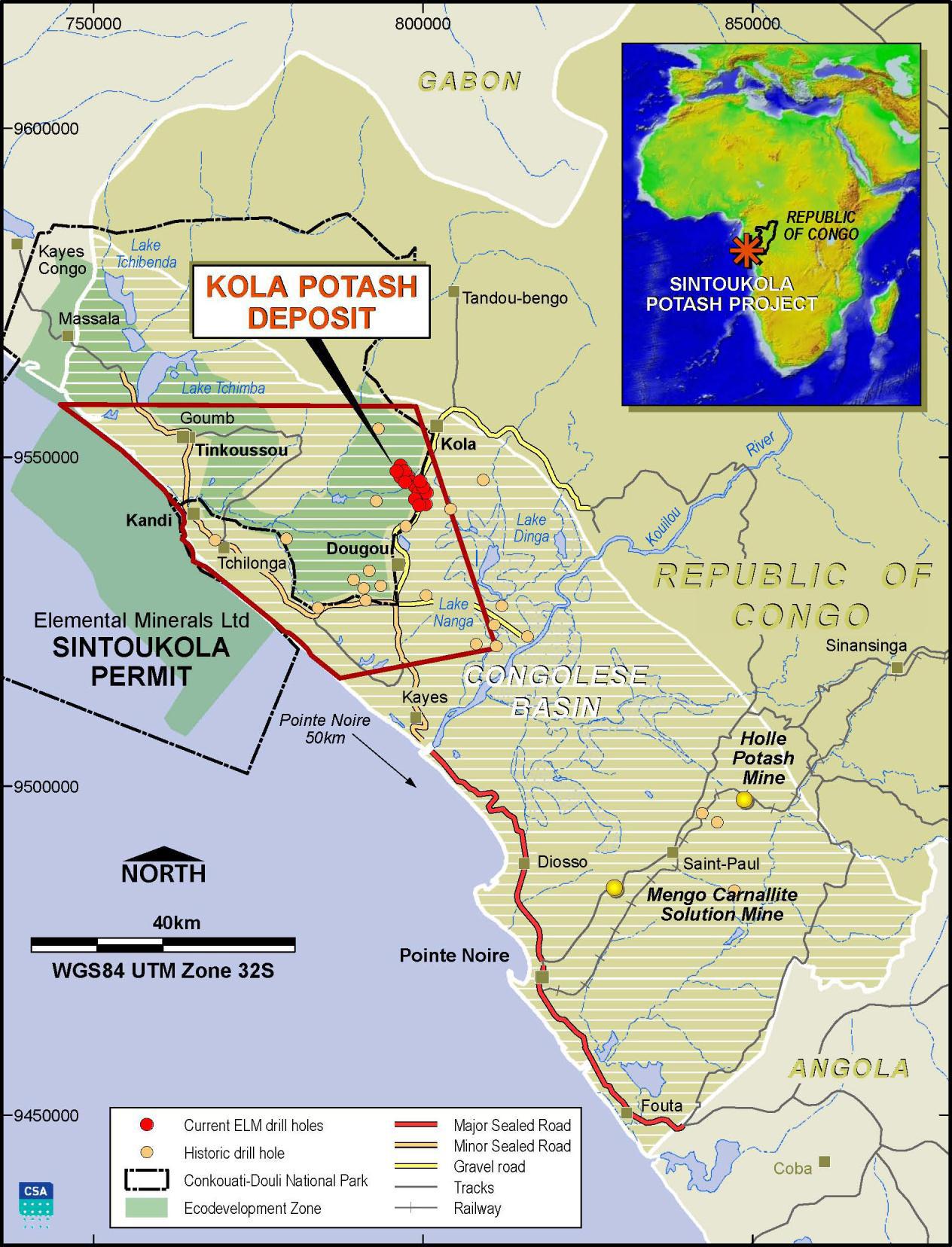 Elemental Minerals (ELM) is hoping to raise around $1.7bn to boost its production capacity by 2015.
ELM, which owns the Sintoukola potash project in the Republic of Congo, is looking to reach full production of 2 million tons per annum from 2015 through to 2017.
ELM chief executive officer Iain Macpherson told Bloomberg: "There is an exciting but limited window of opportunity for potash producers like ourselves.
"We are pushing full-steam ahead to achieving full production of 2 million tons per annum from 2015 through to 2017, when that output level is expected to be reached.
"We are very confident in the project fundamentals and that we can create a low cost, high volume potash producer that will serve the market for many years to come."
The company plans to raise funds through a combination of bank loans, stake sale and an off-take agreement.
Major mining companies including BHP Billiton are believed to have expressed interest in ELM's potash project.
ELM holds a 93% stake in Sintoukola potash project which is currently undergoing a prefeasibility study with its definitive feasibility study likely to be completed in the first quarter of 2013.
Production is due to commence in 2015 ramping up to full production capacity in late 2017.
Previous exploration activities in the Sintoukola potash project identified both sylvinite and carnalite mineralisation situated at depths ranging from 250 to 1,000m.
Exploration activities on the potash project began during the first quarter 2010 with a 6,500m drilling programme and a 35 line km seismic survey.
Last July, the company commenced the second phase of exploration including 41 drill holes for 9,600m and 164 line km of seismic survey targeting additional sylvinite mineralisation.
Image: Sintoukola potash is set reach full capacity of 2 million tons in 2017. Photo: Courtesy of Elemental Minerals.