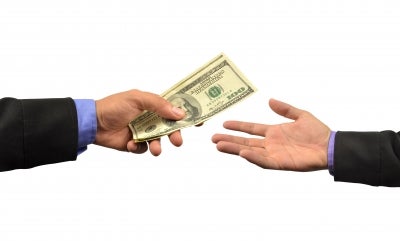 Resource company Western Pacific has signed an agreement to acquire the Deer Trail Mine in Piute County, Central Utah, from the Deer Trail Mining Company, a subsidiary of Unico, for $7m to be paid over two and a half years.
Western Pacific CEO Warwick Smith said, "This transaction provides the platform to transform the company from an explorer to a producer."
Canadian exploration company Lara Exploration has signed an option agreement to acquire the Planalto copper project located in the Carajás District of northern Brazil.
The company paid $25,000 in cash and will also fund exploration. Additional payments will be made at specified intervals to complete purchase of the 100%-interest in the properties.
Canada-based mineral exploration company Pistol Bay Mining signed an option agreement to purchase the entire stake in the advanced-stage Portland Graphite Property in southeastern Ontario from Zimtu Capital and MPH Consulting.
The company will pay a cumulative amount of $150,000 and issue 5,500,000 common shares over a period of two years.
Pistol Bay plans to undertake a detailed helicopter EM/magnetic survey to better define the known graphite zones and identify new drill targets outside of the main zones.
Lakeside Minerals, engaged in acquiring, exploring, and developing mineral properties in Quebec, signed an agreement with a privately owned company to acquire an additional 15 mineral claims adjacent to the company's Launay property claims in Launay, Privat, and Manneville townships.
---
Image: Several mines were optioned for aquisition this week. Photo: freedigitalphotos.net.