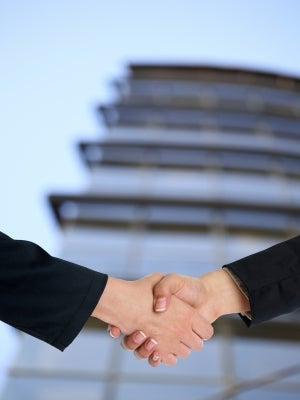 Teranga Gold, a West-African gold producer, has entered into a deal to acquire the remaining common shares of Oromin Exploration.
Oromin Explorations is a resource company focused on exploring the Sabodala gold belt in Senegal, West Africa.
Under the arrangement deal, under the BC Business Corporations Act, Oromin shareholders would receive the same consideration of 0.60 of a common share of Teranga for each Oromin share, as was offered under Teranga's earlier deal that closed on 6 August.
The deal is subject to the approval of the Supreme Court of British Columbia and should meet the conditions set out in the agreement.
Australian-based, Indonesian-focused miner, Robust Resources, has completed the acquisition of Andash gold-copper project.
Andash Copper-Gold project is located in the Central Asian Orogenic Belt, which hosts other major gold deposits, including Muruntau, Almalyk, and Oyu Tolgoi.
Robust's Andash project has reserves of 539,730oz of gold and 63,486t of copper.
Robust Resources is a base metals explorer and developer, with projects in Indonesia and the Philippines.
Mexus Gold US, and its subsidiary, Mexus Enterprises, have entered into joint venture deal with Atzek Mineral, for mining operations of the Mexus-Atzek mine.
Atzek Mineral is a gold exploration and evaluation company with its assets located throughout Mexico.
Under the deal, Mexus has acquired lands located close to the Mexus-Atzek Mine, which is an addition to the existing holdings of 1,134 acres.
Mexus Enterprises has been operating the Mexus-Atzek mine since 1 November 2012.
War Eagle Mining's BVI subsidiary, Tombstone Mining has inked a deal with Contratista y Operaciones Mineras SA de CV (Comsa), to divest its Tres Marias project for $2.5bn.
Tres Marias, owned by Tombstone Mexico, is a zinc-lead-germanium project located in Chihuahua, Mexico.
Under the deal, Tombstone Mexico will pay $50m on signing a definitive agreement and the remaining balance will be paid in periodically over three years.
The transaction is subject approval from the TSX Venture Exchange and the shareholders.
Canadian exploration company Torch River Resources has entered into an arm's length deal to acquire the past producing Walker lump graphite mine.
Under the deal, Torch has issued its 5,500,000 shares to the vendor for C$0.05 ($0.048) per share.
The Walker Mine, a past graphite producer, comprises four claims covering the past mine and 11 claims covering geological context for additional graphite mineralisation in the area around the deposit.
---
Image: Several deals were signed this week. Photo: courtesy of Adamr/Freedigitalphotos.net.