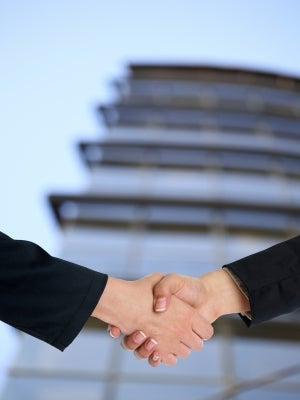 Mining Group, an exploration company targeting resource projects in Australia and overseas, has inked an option agreement to acquire up to 90% of the El Roble copper project in Chile.
El Roble is situated 25km east of the Chilean port city of Caldera within the Atacama IOCG province and is in close proximity to Coro Mining's Cerro Negro copper mine, which has a capacity to produce 94 million tonne at 0.5% copper grade.
Mining Group believes that the El Roble project has the potential to deliver near term production and generate cash flows to fund further exploration activities.
Prophecy Coal has inked two binding coal sale export agreements to sell 30,000t of coal from its Ulaan Ovoo mine to a buyer in Russia.
Under the off-take deals, 5,000t of coal per month will be exported through Northern Mongolia's Sukhbaatar rail station.
Deliveries of fresh coal are expected to begin in November 2013 when mining operations are anticipated to resume at the Ulaan Ovoo mine.
Freyja Resources, a mining exploration company, has entered into an amended and restated pre-acquisition agreement with Cyprium Mining.
Under this agreement, Freyja Resources will acquire all of the issued and outstanding common shares in Cyprium Mining in exchange for common shares of Freyja on a one-for-one basis.
Cyprium is a private mineral exploration company with two wholly owned subsidiaries Cypriummining de Mexico SA de CV (Cyprium Mexico) and Exploracion Rio Placer SA de CV, which owns the Rio Fuerte gold and silver exploration project.
True North Gems has signed an option and related agreements with LNS Greenland (LNSG).
This agreement allows LNSG to earn 20% of the issued and outstanding Class A shares of True North Gems Greenland (TNGG) in exchange for $23m.
The five individual agreements lay out the strategic partnership structure for future construction and operation purposes of the Aappaluttoq Ruby Project in SW Greenland.
West African Resources has inked an agreement to acquire Channel Resources, a mineral exploration company.
Under the deal, West African will purchase 29,650,936 shares of Channel at a price of $0.05 per share by way of a private placement subscription.
Following the completion of the sale, West African will own 19.9% of the shares of Channel.
West African believes that the deal will benefit its exploration projects in Burkina Faso, encompassing 6,370km² of landholdings, including the Sartenga permit, which hosts a significant initial resource of gold, copper, molybdenum and silver.
---
Image: Several deals were signed this week. Photo:Adamr/Freedigitalphotos.net.